Category: haute cuisine
09/11/07 06:06 - ID#41053
this is for Lauren...
...and any other Sonic-lovin' peeps.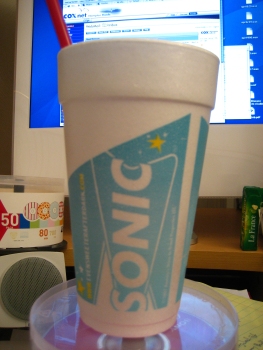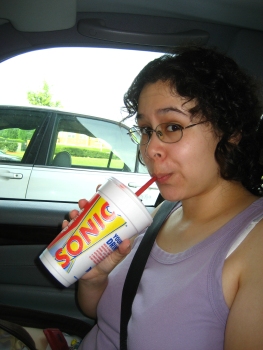 Ok, that last pic is probably one of the worst pics of me of all time, but you get the idea.
I went to Sonic about 4 times in the space of a week and a half on my recent trip home. I only ate there once - every other time, it was all about the strawberry limeades. The last time I went, I got the glutton-sized one, because who knows how long it will be before I am back in Sonic country?
(Actually, we'll be driving through Texas next month, so I guess I'll get more chances to stop at Sonic then. :D )


Permalink: this_is_for_Lauren_.html
Words: 114
<-- Earlier Entries
Author Info
Category Cloud
More Entries
My Fav Posts
This user has zero favorite blogs selected ;(