02/26/11 11:05 - ID#53741
Creep Center Market
Mike and I went to the Clarence Center Flea Market today. Here is a bit of the creepy.
Still have the post mortem photos for sale. I'm sort of surprised nobody snagged those yet. I'm not sure I would buy those for $35 for the entire set even though I sort of want to see the rest of them.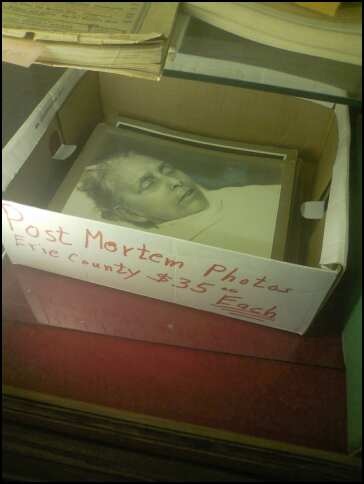 Creepy bébé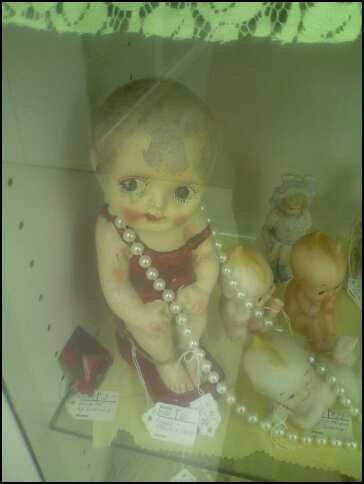 Bare chested warrior lawn jockey?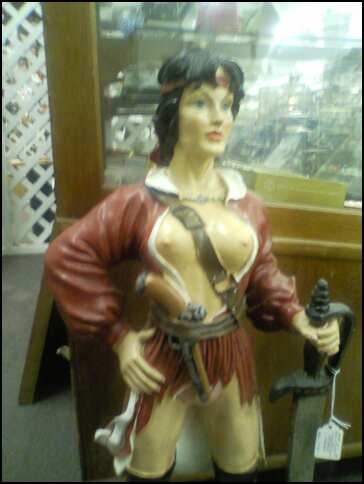 Permalink: Creep_Center_Market.html
Words: 75
Last Modified: 02/26/11 11:19
02/19/11 03:24 - ID#53650
For e:mike who is working all day


Permalink: For_e_mike_who_is_working_all_day.html
Words: 2
Last Modified: 02/19/11 03:24
02/15/11 07:51 - ID#53621
The makings of a monster
Today I flipped my lid and spent a good part of the day swearing and screaming. Mostly only I could hear me but a decent portion of it was directed at another human being. I really let her have it short of calling her the big C. Without getting into all of the specific details it basically goes like this, I am totally getting screwed over. This stupid company I have to deal with has got all the power and I have none. They can do whatever they want to me and I just have to take it because they are more powerful than I am. They are totally in the wrong and I am in the right but it just doesn't matter.

So I yelled and screamed at this girl who really was being insensitive. Her biggest problem is she REFUSED to have a supervisor call me back. This is when I unleashed my wrath on her. In my opinion, this is absolutely not fair. It is a reasonable request based on the problems that I have had with this company to have a supervisor call me back. So after hanging up on her, I had to call back after a suitable amount of time had passed to calm down to ask to speak with a supervisor. I got some stupid schmuck who wasn't a supervisor of anything, just a glorified schmuck. He wouldn't listen to me and constantly talked over me. Nobody has really ever acknowledge that the company has messed up, they actually try to blame it on me and I KNOW that it isn't my fault.

The thing is that I can be really patient for long periods of time but eventually I will explode. This problem has been going on for several months now. I feel good in knowing that I probably made this girls day worse, but I feel bad that it probably affected everyone else in her environment in a negative way.

After watching this documentary about stress being related to not having any power I completely understand. I need more power. I'm not just referring to this particular situation but just in my life in general, I have no power. I'm not really sure how to change that.



Permalink: The_makings_of_a_monster.html
Words: 376
Last Modified: 02/15/11 07:51
<-- Earlier Entries