Category: famiily
08/06/08 05:16 - ID#45257
New Car! And dinner out!
For a long time now, our car situation was causing us some troubles. Mainly we didn't have enough room for our 2 kids and all the crap we take everywhere to accommodate every possible variation or difficulty that could happen (I shoulda been a boy-scout).
Anyways, here is the story: apparently my wife's sister recently bought a van for her growing family and just so happened to bring my wife along to help pick up the new vehicle. Makes sense so far.
My loving sister-in-law talks up the new van for a week or so, my wife and I have felt the need to grow out of our current car into something bigger (despite the gas prices, yikes). So, with our current state of family growth and my sister-in-law's slight pushing to go shop for a car... she offers to take Carolyn (my wife) for some test drives while I watch the kids @ home. Again, no problem, all is well. No worries.
I get a call from my wife. Who says they found an affordable car fitting all our needs. We talk for a bit and come to the conclusion, "sure, why not. buy it". Problem solved, all is well.
Carolyn tells me this morning when I get up that her sister is taking us out to dinner on Friday night. I said "great!, whats the occasion?". Apparently my sister-in-law got $200 for a referral for us buying our new car and felt guilty about it and wants to treat us.
This Friday night, I am totally buying the most expensive meal available wherever we go. Ha!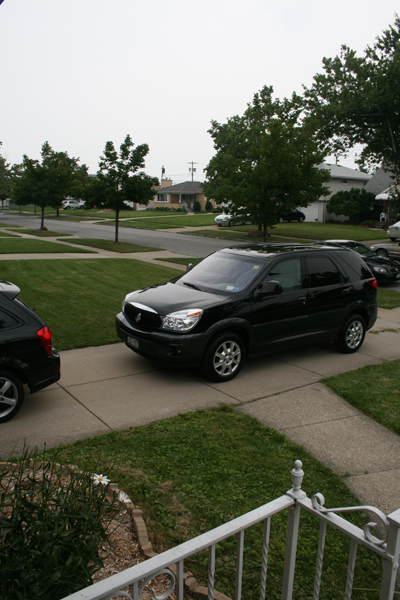 Oh, the new family vehicle is a 2005 Buick Rendezvous. Yay!


Permalink: New_Car_And_dinner_out_.html
Words: 277
<-- Earlier Entries
Author Info
My Fav Posts
This user has zero favorite blogs selected ;(