05/16/04 01:13 - ID#21247
test
matt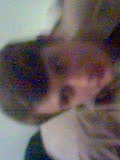 Permalink: test.html
Words: 2
Location: Kenmore, NY
05/08/04 08:56 - ID#21246
Lets see...
I think this is not working ... :)



Permalink: Lets_see_.html
Words: 6
Location: Kenmore, NY
05/01/04 12:00 - ID#21245
Write something...
I am sitting at MPT's right now, so I guess I should type something. Saw Linda Eder perform tonight at UB with Matt. Was a good show, nothing to exciting, but not bad either. Well, not much else to write. Peace.



Permalink: Write_something_.html
Words: 41
Location: Kenmore, NY
<-- Earlier Entries
Author Info
Date Cloud
Category Cloud
User must have at least 3 blogs in one category for categories list to show.
More Entries
My Fav Posts
This user has zero favorite blogs selected ;(