10/13/08 05:41 - 72ºF - ID#46097
Another year goes by, and Tales of the U
Well here it comes.. I will be turning another year older.. 38 this year.. when i was 36 i said it was dirty six.. 37.. well it was suppose to be like heaven.. but well 38.. i got my b day gift from my employer a week early... I am currently unemployed and now applying for unemployment [gosh i kinda feel guilty.. I've only been been on unemployment once b4.. I've always had a job.. and im a hard worker.. heck I've almost alwyas had 2 jobs or did enough for 2's worth]
So anyway thanks in advance for any concerns condolences and what not.. my almost seven year relationship w/ my employer came to a close.. not how i wanted it but anyways its done.. and I need to find work... so i'm blogging to rant a little to 'network ' a little to seek advice and get in touch w/ peeps who i rarely see or blog to any more cos i was always so wrapped up in my job.
I have a ton of experience in the retail management cust svc. field.. like almost 20 yrs worth.. but i think i might branch out or try into insurance/ banking. sales cust svc. or even maybe try the state/ federal area.. I have been kinda looking the past 6 months..but not really cos i was wrapped up in my job.. well now after a week of being unemployed.. i am out to look for something more better and obvious a paycheck too.. hopefully something rewarding and not draining like y past job. I am all in when i commit to something, but there wasnt a balance in a long while.
So the search begins.. any tips network advice, wanna hire me, buy me a drink.. just be a friend, or rant also about the downturn of the
local, national and global economy.. etc.. sure whatever.. i'm game.
In other news.. I will unofficially officially be celebrating my Bday @ Mowhawk place for the Transmission night.. of New order vs. Depeche Mode music battle night on 10/18 fitting since 10/15 will be my b day.. come say hi buy my a drink.. listen to awesome tunes [ 2 of my fave classic alternative bands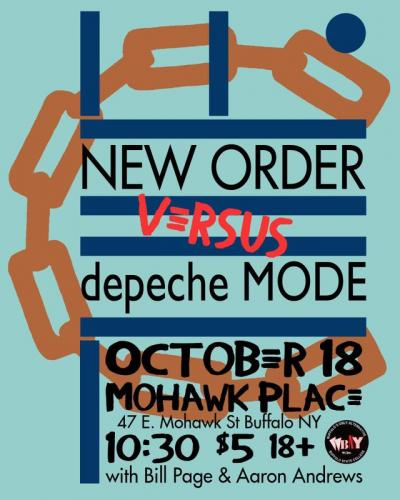 it starts @ 1030pm?. and goes till ? its minimal $
and i'll be there. along w/ other cool music and ppl.. hope to see ppl out.. and re'-nerwork w/ ppl i havent seen in awhile.. mayeb have a laugh or 2 and maybe make soem professional contacts too..
ok
thas all
if anyone wants the story and stuff i'm sure you'll ask.. maybe i'll tell ya
thanks in advance for being supportive cool ppl .. you all know who u are...
Curt-Soma


Permalink: Another_year_goes_by_and_Tales_of_the_U.html
Words: 446
Location: Williamsville, NY
<-- Earlier Entries
Author Info
Category Cloud
User must have at least 3 blogs in one category for categories list to show.
My Fav Posts
This user has zero favorite blogs selected ;(