Category: laters
07/25/07 10:56 - 69ºF - ID#40248
Mmmm...
Dr. Dog "My Old Ways"
The Books "Smells Like Content"
Yoshida Brothers "Kodo"
On the last one, I would recommend lowering the volume. The mic was very close to the piano, and the treble notes are quite loud.
"Dawn" from Pride and Prejudice performed by eyewristchin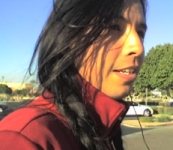 Permalink: Mmmm_.html
Words: 82
Location: Phoenix, AZ
Last Modified: 06/05/11 06:31
<-- Earlier Entries
Author Info
Category Cloud
User must have at least 3 blogs in one category for categories list to show.
More Entries
My Fav Posts
This user has zero favorite blogs selected ;(