Category: food
03/24/07 01:34 - 46ºF - ID#38603
Whats grosser then gross.
Q. Ok so whats grosser then a spicy chicken sandwich where the chicken is still raw?

A. Half a spicy chicken sandwich where the chicken is still raw.

Word to the wise, don't eat at Wendys anywhere in the clarence/williamsville area. And if you do, order beef.



Permalink: Whats_grosser_then_gross_.html
Words: 48
Category: weather
02/15/07 09:30 - ID#38162
enough is enough
I keep the little weather gadget in my sidebar so I can compare the temp here to Phoenix where my dad is. And I'm thinking I should just quit torturing myself.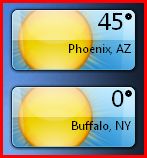 Permalink: enough_is_enough.html
Words: 33
02/01/07 09:18 - 27ºF - ID#37957
I did my taxes today
And it infuriates me everytime I do it and see that I pay at minimum 1/6th of my income in taxes straight out of my check. And then of course I have to pay sales tax on the goods I buy. This in addition to the "sin" tax for certain goods. And naturally I have to pay more taxes for taking money out of my 401k to cover my ass for the month or so I'm unemployed. While I'm at it, it would be heavenly to pay some more taxes for the privelege of driving legally, which of course brings up the the additional taxes I pay on the gas when I go on my now legal driving trips. And oh boy I can't wait to see what cool new taxes the gubment can come up with when I manage to scrape up enough pennies for a meager down payment and buy a new car. My ass hurts.








Permalink: I_did_my_taxes_today.html
Words: 160
Category: movies
01/20/07 02:13 - 18ºF - ID#37792
Pans Labyrinth
I went to see Pans Labyrinth with a gaggle of friends yesterday and it was great. The story was quite a bit different then what I thought it would be and it was definitely not the kid friendly movie I thought it would be.
After getting back to my friends house we found these wall walker eyeballs so naturally everyone had to do their impression of one of the characters.


Permalink: Pans_Labyrinth.html
Words: 72
01/06/07 09:39 - 40ºF - ID#37562

tiny=cute
I thought I had one of the tiniest apartments of anyone I know but my friend actually has a place that seems smaller, although not as small as
(e:vycious)
apartment. but when I went to his apartment today to have some vegie hamburger helper he pulled from his dorm fridge the cutest ice tray I think i've ever seen.


Permalink: tiny_cute.html
Words: 62
<-- Earlier Entries
Author Info
Category Cloud
User must have at least 3 blogs in one category for categories list to show.
More Entries
My Fav Posts
This user has zero favorite blogs selected ;(