Category: beauty
10/20/21 03:42 - ID#60853
Comparison of Top Eyelid Tape Brands with Contours Rx
Our world is so full of option and choice, it can be difficult to know when you are getting the best of something. From hair care and body care to makeup, companies that may have similar products are not always created equal. In the last fews years, instant eyelid tape has become more and more popular. From Asian eyelid tapes to more medical-grade eyelid tapes, the options run along a spectrum of cost and quality; but are you always getting the most bang for your buck?We decided to try all of the top eyelid tape correction brands, including our own, to see what stood out the most.
Top Eyelid Brands
1. Asian Eyelid Tapes
Asian eyelid tapes have been around for a long time, and were made quite popular in China and Korea to give users with monolids a more Westernized eyelid. Because of their more playful use in the culture, these eyelid tapes are made with cheaper materials and glues, which cost very little to the customer. Therefore, these tapes are not latex-free, hypoallergenic, or medical-grade.
I applied this eyelid tape using my fingers, as instructed, and used the tool to press it into my eyelid. Because I already have a more Western eyelid shape, the results that were achieved were minimal. These tapes were more visible on the eyelid because they had little pores on the surface, which ultimately didn't end up blending with my skin tone. This brand lasted 2 hours before they began to fall off.
2. MAGICSTRIPES
MAGICSTRIPES have become a very popular eyelid beauty tape in the US, and is easily available on Amazon and other beauty websites. MAGICSTRIPES does not claim to be hypoallergenic, latex-free, or medical-grade and comes in 3 sizes: small, medium, and large.
I removed the medium tapes using my fingers, as per the instructions, and placed it on my eyelid. Once again, I found that the tape was noticeable on the eyelid although it did provide a lift. I also noticed that by using my fingers, I had damaged the corners while removing the tapes, which made them more noticeable. MAGICSTRIPES lasted 4 hours before beginning to fall off.
Something interesting and unexpected we discovered is the incredible similarity between a version of the Asian tape we purchased and the MAGICSTRIPES product. The only difference we could detect was that MAGICSTRIPES provided 32 strips for $26.00 and the Asian-packaged equivalent provided 120 strips for $3.96.
3. LIDS BY DESIGN, from Contours Rx
LIDS BY DESIGN stands out as the only
eyelid tape
on the market to be latex-free, hypoallergenic, and made from medical-grade materials. Their patented eyelid tape designs are unique to this company, their tapes are made in Germany, and they offer 6 unique sizes: from 3mm-8mm. Each box contains 80 strips.
I placed a 5mm tape on my eyelid using the tweezers provided in the kit. The tape easily blended into the skin tone, noticeably better than the other brands, and evenly contoured my eyelid. These eyelid tapes lasted all day on my eyelids until they were removed.
4. Eye Magic
Eye Magic is the last brand we tested. This brand states they are hypoallergenic and medical-grade but are not latex-free. This product is different in that there is an emollient gel that you are instructed to place on the tape before using it because the tape is too sticky to be placed directly on the eye safely. The company does not state how many tapes are in each box, but it appears to be about 60. This product is available in 4 sizes: small, medium, large, and extra-large.
I used my finger to put the emollient gel on the tape and then placed the tape on my eyelid. The gel created a wet sensation on my eyelid that remained for quite some time. The eyelid tape went on fairly smoothly but did not stick for very long on account of the gel, so it began to fall off after 1 hour. I tried the tape without the gel and as the company states, the strong adhesive makes it difficult to remove and does irritate the skin.
This article is Originally Posted here :
https://contoursrx.com/the-lift/comparison-of-top-eyelid-tape-brands-with-contours-rx/
If you found this article useful, here are some others that may be of interest.
Non-Surgical Eyelift
– Alternative Treatments For Droopy Eyelids in 2021
How to Easily Fix Asymmetrical Eyes – Without Surgery
Eyelid Tape For Ptosis The Best Non-Surgical Eye Lifting Treatment


Permalink: Comparison_of_Top_Eyelid_Tape_Brands_with_Contours_Rx.html
Words: 729
Last Modified: 10/20/21 03:42
Category: beauty
09/08/21 04:40 - ID#60850
Non- Surgical Eyelift – Alternative Treatments for Droopy Eyelids in 2020
What is the difference between Surgical and Non-Surgical Eye Lift?
An eye lift is a blanket term that can refer to several different procedures, that can either be surgical or non-surgical. The most common non-surgical procedures are eyelid lifts and brow lifts. As you can expect, an eyelid lift refers to the treatment of the entire eyelid region while non-surgical brow lifts focus only on the eyebrows.
It's simple, a non-surgical eye lift is a procedure that enhances the appearance of your eyes giving you a 'lifted' look to your eyes without having to go under the knife. The other option is referred to as Blepharoplasty. This is a procedure where a surgeon will cut the excess skin off of the upper or lower eye area.
Precautions to be taken before surgery
It is important to remember that this is an invasive procedure that is risky and involves several medical injections and may not be right for you. Side effects like bleeding, soreness, numbness, and swelling and even dry eye syndrome from cutting to much off. Surgical eye lifts are not recommended for people who have unsuccessfully tried other wrinkle reduction treatments, pregnant and nursing women, elderly patients, or people under the age of 18. If you take certain medications like blood thinners, you could be at a higher risk and surgery may not be an option.
Looking to lift the eye area without surgery? Let's look at the options…
The botulinum toxin injections (also known as Botox) can help lift your brow without surgery. Simply put, Botox injections block the signals in your brain that pulls the muscles in your eyebrows down. This will help smooth the skin around the forehead and could give your eyes an elevated arch. The Botox injection injections last between 3 and 4 months.
However, it is important to know that by relaxing the muscles in an attempt to lift the brow there is a risk that this can cause a heavier brow resulting in heavy hooded eyelids.
Non-Surgical Eye Lifts for Hooded Eyes & Saggy Eyelids?
For most people, saggy eyelids can be a problem that can make you look tired and aged.There are plenty of products on the market that claim to 'tighten' the skin around your eyelids and give you a sharper appearance. These products are expensive and promise results while waiting for months in hopes of seeing a difference.
Non-surgical eye lifts can also be used to address asymmetrical eyes, especially when one eyelid droops more than the other. The same non-surgical eye lift procedures can be used to make your eyes look more even and uniform. Botox procedures can also be used to treat the wrinkles in between your eyebrows, also known as glabellar lines.
A non-surgical eye lift is one of the most promising ways to enhance your appearance without dealing with the many complications of surgery. The non-surgical alternative for lifting the eye doesn't take long and won't leave any marks or scars like surgeries.
This non-invasive solution takes just seconds and gives you the desired results immediately. No down time and no waiting for results. This makes non-surgical eyelid and brow lifting a quick and cost-efficient alternative for anybody looking to enhance their looks and lift heavy hooded eyelid safely, easily, and instantly.
So, is there a product that can do all of this?
Yes, Contours Rx brings its revolutionary product 'Lids by Design' to help you in this endeavor. Contours Rx provides safe, simple, instant solutions to lift and redesign the shape of saggy eyelids for a new, brighter, more youthful appearance.
With the assurance of top-notch quality and German manufacturing, this medical-grade, hypoallergenic correcting strips uses a patented design and skin-like technology and is latex-free, so you can find comfort in knowing that your eyes will stay bright, wide, and open!
Eyelid tape helps give your eyes more definition by supporting the excess skin that has loosened on your eyelids. It's a simple solution that works instantly and even though this is temporary, it's non-invasive and a great alternative to surgery. Surgical procedures may work better for a longer result however this requires cutting the excess skin off and can be extremely expensive.
This article is Originally Posted here;
https://contoursrx.com/the-lift/nonsurgical-eye-lift-alternative-treatments-for-droopy-eyelids-in-2020/
If you found this article useful, here are some others that may be of interest.
Eyelash Serum Growth
Eyelid Tape For Ptosis The Best Non-Surgical Eye Lifting Treatment
Comparison of Top Eyelid Tape Brands with Contours Rx


Permalink: Non_Surgical_Eyelift_Alternative_Treatments_for_Droopy_Eyelids_in_2020.html
Words: 750
Last Modified: 09/08/21 04:40
<-- Earlier Entries
Author Info
Ronqualityglas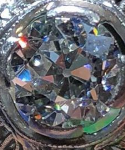 Category Cloud
My Fav Posts
Click the heart at the bottom of anyone's blog entry to add it here ;(