Category: beauty
09/08/21 04:40 - ID#60850
Non- Surgical Eyelift – Alternative Treatments for Droopy Eyelids in 2020
What is the difference between Surgical and Non-Surgical Eye Lift?
An eye lift is a blanket term that can refer to several different procedures, that can either be surgical or non-surgical. The most common non-surgical procedures are eyelid lifts and brow lifts. As you can expect, an eyelid lift refers to the treatment of the entire eyelid region while non-surgical brow lifts focus only on the eyebrows.
It's simple, a non-surgical eye lift is a procedure that enhances the appearance of your eyes giving you a 'lifted' look to your eyes without having to go under the knife. The other option is referred to as Blepharoplasty. This is a procedure where a surgeon will cut the excess skin off of the upper or lower eye area.
Precautions to be taken before surgery
It is important to remember that this is an invasive procedure that is risky and involves several medical injections and may not be right for you. Side effects like bleeding, soreness, numbness, and swelling and even dry eye syndrome from cutting to much off. Surgical eye lifts are not recommended for people who have unsuccessfully tried other wrinkle reduction treatments, pregnant and nursing women, elderly patients, or people under the age of 18. If you take certain medications like blood thinners, you could be at a higher risk and surgery may not be an option.
Looking to lift the eye area without surgery? Let's look at the options…
The botulinum toxin injections (also known as Botox) can help lift your brow without surgery. Simply put, Botox injections block the signals in your brain that pulls the muscles in your eyebrows down. This will help smooth the skin around the forehead and could give your eyes an elevated arch. The Botox injection injections last between 3 and 4 months.
However, it is important to know that by relaxing the muscles in an attempt to lift the brow there is a risk that this can cause a heavier brow resulting in heavy hooded eyelids.
Non-Surgical Eye Lifts for Hooded Eyes & Saggy Eyelids?
For most people, saggy eyelids can be a problem that can make you look tired and aged.There are plenty of products on the market that claim to 'tighten' the skin around your eyelids and give you a sharper appearance. These products are expensive and promise results while waiting for months in hopes of seeing a difference.
Non-surgical eye lifts can also be used to address asymmetrical eyes, especially when one eyelid droops more than the other. The same non-surgical eye lift procedures can be used to make your eyes look more even and uniform. Botox procedures can also be used to treat the wrinkles in between your eyebrows, also known as glabellar lines.
A non-surgical eye lift is one of the most promising ways to enhance your appearance without dealing with the many complications of surgery. The non-surgical alternative for lifting the eye doesn't take long and won't leave any marks or scars like surgeries.
This non-invasive solution takes just seconds and gives you the desired results immediately. No down time and no waiting for results. This makes non-surgical eyelid and brow lifting a quick and cost-efficient alternative for anybody looking to enhance their looks and lift heavy hooded eyelid safely, easily, and instantly.
So, is there a product that can do all of this?
Yes, Contours Rx brings its revolutionary product 'Lids by Design' to help you in this endeavor. Contours Rx provides safe, simple, instant solutions to lift and redesign the shape of saggy eyelids for a new, brighter, more youthful appearance.
With the assurance of top-notch quality and German manufacturing, this medical-grade, hypoallergenic correcting strips uses a patented design and skin-like technology and is latex-free, so you can find comfort in knowing that your eyes will stay bright, wide, and open!
Eyelid tape helps give your eyes more definition by supporting the excess skin that has loosened on your eyelids. It's a simple solution that works instantly and even though this is temporary, it's non-invasive and a great alternative to surgery. Surgical procedures may work better for a longer result however this requires cutting the excess skin off and can be extremely expensive.
This article is Originally Posted here;
https://contoursrx.com/the-lift/nonsurgical-eye-lift-alternative-treatments-for-droopy-eyelids-in-2020/
If you found this article useful, here are some others that may be of interest.
Eyelash Serum Growth
Eyelid Tape For Ptosis The Best Non-Surgical Eye Lifting Treatment
Comparison of Top Eyelid Tape Brands with Contours Rx


Permalink: Non_Surgical_Eyelift_Alternative_Treatments_for_Droopy_Eyelids_in_2020.html
Words: 750
Last Modified: 09/08/21 04:40
Category: education
09/07/21 03:53 - ID#60849
Reasons Why A Person Needs Online CPR Certification
Cardiopulmonary Resuscitation or CPR as it is commonly abbreviated is one of the basic medical techniques employed by frontline medical professionals when providing medical assistance in emergencies. CPR is considered the first treatment to be provided in cases of cardiac arrest or myocardial infarction.
CPR Certification Online
CPR has a wide spectrum of applications when it comes to first aid. However, the current constraints because of COVID-19 and the norms imposed for social distancing mean that CPR classes cannot be conducted in the same way. Much to the delight of healthcare providers, those required to have it for employment, and those with interest in obtaining it for personal reasons, CPR classes online are available now.
Using top-notch technology and comprehensive material, learning CPR has become increasingly accessible due to the availability and acceptance of online courses.
Getting a
CPR certification online
brings a host of advantages.
Availability
The greatest advantage to receiving CPR training online is that you gain the knowledge of how to use CPR tosave someone's life in case of an emergency.
Studies indicate that when people are present during a time of a medical emergency like myocardial infarction, 70% of Americans feel helpless in that situation. Only 32% of the cardiac arrest victims receive CPR from someone present in the vicinity.
About 80% of all cardiac arrest incidents happen at home. And this implies that the victim is quite likely to be in the vicinity of a loved one. However, the lack of quick medical attention can have severe consequences. For every minute that passes without CPR and defibrillation, the chances of the victim's survival decreases between 7% and 10%.
Provided with this information, having CPR training available online makes it easier for all to learn these life-saving skills. These skills allow you to have a positive impact on your family and others around you.it can make a difference between life and death for someone you love.
Making a difference for cardiac arrest victims:
CPR and First Aid certification
Sudden Cardiac Arrest or SCA as it is commonly abbreviated is one of the leading causes of death worldwide. It definitely contributes to being one of the biggest reasons for unexpected deaths. CPR can increase the chances of survival when provided in these situations
It is important to know what SCA is. The National Heart Lung and Blood Institute defines sudden cardiac arrest as a condition that suddenly causes the heart to stop beating. This stops blood from flowing to vital organs, most importantly the brain. If left unattended, the victim's chances of survival are diminished.
92% of SCA victims died before reaching the hospital. However, as noted by the American heart association, immediate CPR can double or triple the chances of the survival of the victim. Obtaining CPR and First Aid certification can make a difference for someone suffering SCA.
Tragically, SCA does not even spare children. There are a variety of CPR courses to fit your needs including courses for adults and children. It is highly recommended to receive training that covers adults, infants, and children.
Addressing a growing need
The American Heart Association provides more than 12 million individuals CPR skills training. However, this exorbitant number is not just enough to meet the increasing demand.
The need is not based on an absolute number but more on the probability of an SCA emergency occurring. The best part about CPR is that you do not need any prior medical experience or certification.
Online CPR training
is for anyone and everyone! The combined knowledge of CPR and defibrillator usage can help achieve increased survival rates for more than 40% of SCA victims.
Making your workplace safer
Workplace training and planning are commonplace to ensure safety in case of fire and earthquakes. These efforts are of vital importance. It is also critical that CPR and Automated External Defibrillator (AED) usage be included as a part of office emergency response training.
You can be an asset to your workplace as an individual trained in handling emergency situations with CPR and First Aid certification. More often than not, you are not more than a few minutes away from any worker in your workplace and may be able to provide the necessary assistance.
Let's get the jolt!
All the benefits mentioned above start when you sign up for online CPR training. All you need to is choose the course that meets your needs and access the most comprehensive and thorough CPR classes provided online. Then you will be all set to jump into action and give a fresh jolt of life to someone around you!


Permalink: Reasons_Why_A_Person_Needs_Online_CPR_Certification.html
Words: 761
Last Modified: 09/07/21 03:53
<-- Earlier Entries
Author Info
Ronqualityglas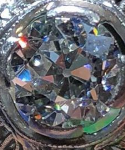 Category Cloud
My Fav Posts
Click the heart at the bottom of anyone's blog entry to add it here ;(