Category: arts
01/27/22 10:13 - ID#60876
Why I Love the Underrated Cat's Tongue Brush
Have you ever used a
Cat's Tongue brush
? I use them all the time and they are my absolute favorite brush type for painting watercolors. When I started painting, no one ever talked about it. The clear front runners were angular brushes, round brushes, flat brushes, and even liner brushes. But never the Cat's Tongue brush and that is by far my top pick. If you find a good one, it is like the Swiss army knife of watercolor brushes.
I often paint an entire painting with just one Cat's Tongue brush. This brush is unique because of its triangular shape and when you get a good one, the point will be springy so you can get thick and thin lines like a round brush can. When I painted this mermaid, I was able to paint the tail with straight edges from the sides, like a flat brush.I squeezed into the details of the fin and the arms with the point. Medium lines for the seaweed were achieved with the medium lines from the edge.
You can also get big washes for large areas with a flat side. When I painted the mermaid's tail, I used the flat side of the brush and moved in a zigzag motion to cover this area. I also used it this way for the background. Covering the dry paper with water first, I then took a dark mixture and put it in the outer area with the flat side, using different techniques to pull the water and change the values accordingly.
Depending on the size of this style of brush (they come as small as a 2 and as big as a 12), the bellies aren't the biggest but they can hold a nice amount of water. When I started, I admit I bought too many brushes and had no idea what I was doing. All types; real hair, synthetic, and mixes of the two. All different shapes and sizes. I really should have slowed down and focused on one brush at a time. For beginners with a tight budget, this is the first brush I would recommend because it is so versatile.
I used the no. 4 2400 Golden Taklon Cat's Tongue brush and it is synthetic. If you haven't tried this style, I highly recommend you do!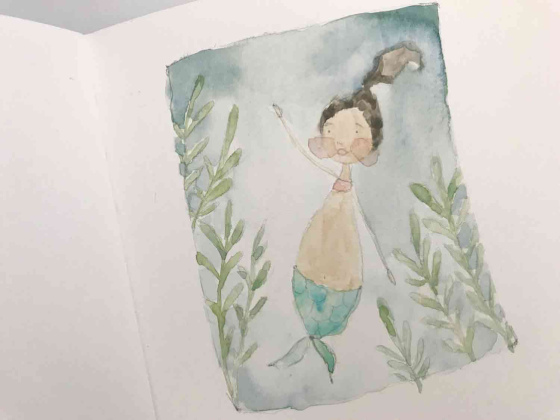 Cat tongue brush
ZEM Brush Ambassador Erika Barriga is a freelance watercolor illustrator. Her beautiful pieces are whimsical and playful, perfect for kids and kids at heart. She has given us a little peek behind the scenes at her process, from pencil drawing to the final illustration. Her favorite ZEM brush is the no. 4 2400 Golden Taklon Cat's Tongue brush.
This post was originally posted on:
https://www.zembrush.com/blog/why-i-love-the-underrated-cats-tongue-brush/
Cat Tongue Brush Related Products:
https://www.zembrush.com/2300-golden-taklon-synthetic-cats-tongue-watercolor-brush/
https://www.zembrush.com/3400-kolinsky-pure-sable-cats-tongue-watercolor-brush/
https://www.zembrush.com/6400-green-sable-synthetics-cats-tongue-brush/


Permalink: Why_I_Love_the_Underrated_Cat_s_Tongue_Brush.html
Words: 485
Last Modified: 01/27/22 10:13
<-- Earlier Entries
Author Info
Ronqualityglas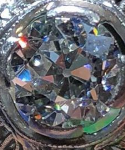 Category Cloud
My Fav Posts
Click the heart at the bottom of anyone's blog entry to add it here ;(