Category: automobile
08/21/21 04:52 - ID#60847
Functions of Engine Cylinder Head
What is an Engine Cylinder Head
The engine cylinder head is an integral part of any engine. It is bolted onto the engine block and sealed with the cylinder head gasket. This closes the combustion chamber.
Cylinder head
Function of an Engine's Cylinder Head
Sitting on top of the engine's lower end, the cylinder head function is to provide a clean air/fuel mixture for combustion and exhaust the spent mixture from the combustion chamber. An engine needs to breathe in the fresh air and breathe outspent air. An engine has a cylinder head to 'breathe.' It contains air passages, valves, springs, and possibly the camshaft. The camshaft, either through pushrods or directly, manipulates the valves to accomplish this intake and exhaust of the air. There are also oiling passages for the components lubrication and cooling passages to keep things from overheating.
How are Cylinder Heads Made
Engine cylinder heads are cast out of iron or aluminum. Once the cast is made, the cylinder head goes to be machined and cleaned up. Oil and coolant passages are cleared. The intake and exhaust runners are cleaned and cleared, as well as the mating surface and the valve pockets and seats.
Signs of a Defective Cylinder Head
The following signs of problems could indicate a cracked cylinder head, a need
for cylinder head repair, or need for a remanufactured cylinder head:
Loss of engine power
Vehicle overheats or is running hot
Observing oil in the coolant reservoir
Coolant level is frequently low
The odor of coolant when exiting the vehicle
Oil leak
The smell of burning oil when the engine is warm
Remanufactured
Cylinder Head
A remanufactured cylinder head is a cylinder head that has been rebuilt with new parts. New valves, valve seats, seals, keepers, rockers, and bolts are typically installed. The cylinder heads are pressure tested to ensure they aren't leaking and are crack-free. They are resurfaced, reassembled, and sometimes even repainted.
Remanufactured Cylinder Head
About Allied Motor Parts:
Allied Motor Parts is an Expert Cylinder Head Remanufacturer. The company has over 150 years of remanufacturing light truck and automotive cylinder heads. Allied Motor parts houses their remanufactured cylinder heads inside their 25,000 square foot plant in Atlanta. The Company has a large selection of cylinder heads for sale that covers most makes and models today. Allied Motor Parts also do custom cylinder head building for hard to find parts and late models. Machinists at Allied motor Parts are experienced cylinder head remanufacturers and are capable of offering foreign and domestic cylinder heads at competitive prices.
Listed below are the cylinder head service offered by Allied Motor Parts:
cylinder heads for all makes and models
repair and cylinder head exchange
aluminum welding
cast iron welding
CBN and PCD resurfacing
crack repair,
triple angle valve work
Allied Motor Parts Website:

706 Heads & 862 Heads:
https://www.alliedmotorparts.com/products/cnc-ported-lm4-lm7-706-862-cyl-heads-650-springs-2-00-1-57-valves-pair
243 Heads & 799 Heads:
https://www.alliedmotorparts.com/products/cnc-ported-ls1-ls6-243-799-cyl-heads-650-springs-2-02-1-59-valves-pair


Permalink: Functions_of_Engine_Cylinder_Head.html
Words: 508
Last Modified: 08/21/21 04:52
Category: simplecpr
08/16/21 08:42 - ID#60846
CPR Certification or BLS certification – How do you choose the Ideal CPR Class
Cardiopulmonary resuscitation (CPR) is one of the most important emergency medical measures that you can systematically learn without a lot of experience or prior medical knowledge. Although it might seem simple to do, it has the capacity to save a lot of lives especially during times of emergency when no one else can help.
BLS certification online
CPR is often quoted parallel to BLS. BLS stands for Basic Life Support. The key difference between CPR and BLS is that the BLS is an advanced CPR AED course. It is designed for healthcare professionals as opposed to the CPR certification that is meant for normal people. In essence, both of them are almost the same in terms of course content and the insight on they provide into first-aid during times of emergency. The American Red Cross equivalent the PLS certification is called the "CPR for Professional Rescuers and Healthcare Providers."
The professional requirement
More often than not, it will be observed that people call for BLS certification more than CPR certification especially when it comes to working in hospitals as healthcare professionals. It is only because of the professional connotation of the BLS course.
One of the reasons medical institutions to compulsorily ask for the BLS certification is because they do not want non-medical certified people to take a serious medical professionals. This also helps them segregate the short-term period seekers and keep them away from taking up a full time medical profession.
What is the difference between CPR and BLS?
cpr classes online
There is quite a lot of overlap between CPR and BLS in terms of the course material. However, BLS, by most medical professionals and institutes, is considered a notch higher than CPR. If you learn BLS Certification online, you are quite likely to learn the importance of high-quality CPR and how it can radically alter positively, the possibilities of survival for a victim. In BLS, you are also taught the concepts of 'the chain of survival'. In CPR training, you are only taught to attend to a person if you are positively sure that they need cardiopulmonary resuscitation. However, in your BLS certification classes, you can also learn to recognise the signs of someone needing CPR.
We have been talking about the importance of knowing the use and usage of the external defibrillator. In BLS courses, you are, by default, taught how to use an automated external defibrillator.
In addition, you also are quite likely to demonstrate to people who attend
CPR classes online
, the usage of AED. You are also trained to provide effective ventilation using a barrier device.
Sometimes, CPR is performed as a team, and as a CPR certified person, you might only know to operate in your individual capacity. However, would be a less certification, you will also know how to execute multi-rescuer resuscitation.
Which one should you go for? BLS or CPR?
cpr certification online
It would be quite evident from the paragraphs above that you will only need to go for CPR if you are a beginner. In addition, for most workplaces and for most situations, having a
CPR certification online
is more than adequate to attend to the situation and the emergency.
However, if you're contemplating on pursuing a serious medical profession,
BLS certification online
would be a great starting point for you to learn the nuances of CPR. In addition, you also get to work with a lot of hardcore medical professionals and with a lot of fellow CPR/BLS enthusiasts.
Go for CPR!
Therefore, we strongly encourage you to start with Simple CPR courses online. They will equip you to understand one of the most basic medical manoeuvers that goes quite a long distance in ensuring the safety and survival of a cardiac arrest patient. If you think that a medical profession is your cup of tea, then you can possibly go for BLS courses online as well!


Permalink: CPR_Certification_or_BLS_certification_How_do_you_choose_the_Ideal_CPR_Class.html
Words: 651
Last Modified: 08/16/21 08:42
<-- Earlier Entries
Author Info
Ronqualityglas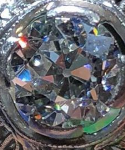 Category Cloud
My Fav Posts
Click the heart at the bottom of anyone's blog entry to add it here ;(