02/18/05 05:17 - ID#33088
E:Peep Night Out
What do you have to do on a cold Tuesday night other than hang out with your fellow cybergeeks? Absolutely nothing? That's what I thought. So get off the couch and party!
When: Tuesday, February 22 - 9 PM
Where: Allen Street Hardware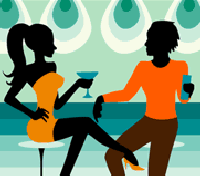 Permalink: E_Peep_Night_Out.html
Words: 44
Location: Buffalo, NY
02/15/05 05:19 - ID#33082
Catching Up
First of all, I have to give a belated birthday shout out to Desi. I guess my punishment for not wishing my roommate a happy birthday on the
(e:strip)
was that she wasn't there for me in my important moment. That's right. The video crack machine at Faherty's asked me what the Bulgarian word for penis was. And I just had to go it alone, without my eastern european cohort.
In other news, Sheleigh's back in town, and staying at our house for a couple weeks. This of course means that my friends peace and quiet have relocated to a different neighborhood. But that's what we love about her. Never a dull moment.
And a personal, live-in hairdresser.


Permalink: Catching_Up.html
Words: 119
Location: Buffalo, NY
<-- Earlier Entries
Author Info
Date Cloud
Category Cloud
User must have at least 3 blogs in one category for categories list to show.
More Entries
My Fav Posts
This user has zero favorite blogs selected ;(