Category: jewelry
04/05/21 12:10 - ID#60835
WHY BUY ANTIQUE JEWELRY?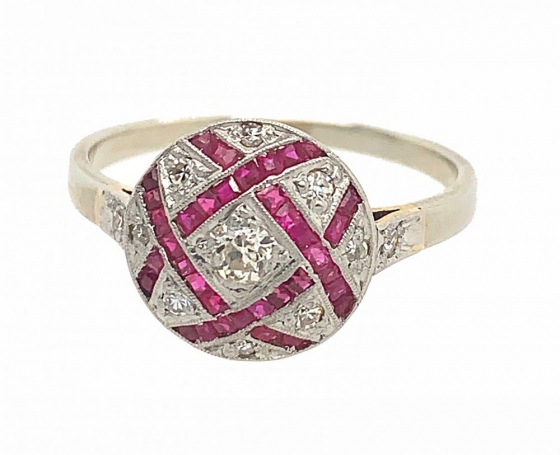 You ask, "Why Buy Antique Jewelry?" Uniqueness is the simple answer. When purchasing antique vintage jewelry which is 50 years old or older, you are acquiring something from another time; something that may be rare and something that is definitely different from what you see in most jewelry stores. Consider perusing an
Estate & Antique Jewelry Store
, like ours. Estate Jewelry simply means previously owned. You will often come across that special Antique Jewelry find and maybe something from another time period that has specific unique characteristics.
The Victorian Era, c.1837-1901
A ring from the Victorian Era, c.1837-1901, could be in the shape of a serpent, crafted in gold with a center gemstone. Queen Victoria had a ring just like that with an emerald in the center as her engagement ring.
The Edwardian Era, c. 1901-1914
The Edwardian Era, c. 1901-1914, was known for its delicate workmanship in platinum, the king of metals. Platinum is known for its durability and malleability. It is the metal of preference for Master Jewelers whose skills are needed to make the finest details on a jewelry item, like milgraining, which would look like a row of tiny dots. A diamond engagement ring may have characteristics like garlands, ribbons and lace and decorated with diamonds in the mounting. Fine metal piercings might also be found in a ring from this time period
The Art Nouveau Era, c. 1890-1915
The Art Nouveau Era, c. 1890-1915, was known for its use of designs such as leaves, flowers, bugs and the shape of a woman's face with flowing hair. Plique-a-jour was a type of see through enameling that was used in conjunction with the features described above. Yellow gold was more common during that era and it worked beautifully with stones such as aquamarine, peridot, pearls, opals and diamonds
The Art Deco Era, c. 1920-1935
The Art Deco Era, c. 1920-1935, diamond
antique engagement rings
were enhanced with meticulous filigree and intricate designs. Platinum was the metal of choice. As with the Edwardian, Victorian and Art Nouveau Era, the Art Deco Era also used hand fabrication vs. casting, into the early 1930's, to make its most delicate and complicated pieces of jewelry.
The Retro Era, c. 1935-1950
The Retro Era, c. 1935-1950, was more well-known for its jewelry crafted in rose, yellow or green gold. Rings, for instance, were oversized and gemstones that were popular during that time were diamond, aquamarine, topaz, citrine, sapphire and often synthetic ruby
As you can see, antique jewelry is extremely unique and because of that, you may never see two jewelry items alike in your lifetime! To be sure, not many of your friends will have jewelry like yours when you purchase beautiful Antique jewelry!


Permalink: WHY_BUY_ANTIQUE_JEWELRY_.html
Words: 456
Last Modified: 04/05/21 12:10
<-- Earlier Entries
Author Info
Ronqualityglas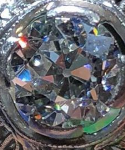 Category Cloud
My Fav Posts
Click the heart at the bottom of anyone's blog entry to add it here ;(