my days are so boring now. entertaining yourself gets to be a bummer pretty quickly.
last night i ran over to fat bob's to meet my brother, heidi and dianne for a beer. i think we've all decided limbo is our new favorite.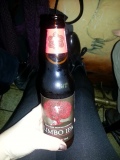 dianne also shared a sammy with me! delish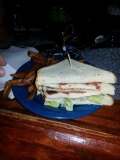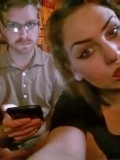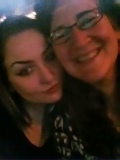 we came home and watched extreme bodies. pretty interesting stuff.
and then i see dis by the fire :*)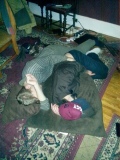 lil qts
also i have been feeding basra lately. he seems so lonely.

(it's a gif. idk why you have to click it to see it in motion?)