02/24/13 03:35 - ID#57282
... and blinking, steps into the sun...
Hey - 18 (New yore )

Hi my names chloe
I'm 18
I looking for some who will love me for me
And I'm looking for something long term and serious
I'm a lesbain
I don't want to be part of your 3 way with your husband
I've never been married or have any kids

(<David Attenborough>And if you hold very still, in the dead of night in late February, you might see the emergence of a rare and special thing, the tender, delicate first steps of the larval New Yore Lesbain.</David Attenborough>)



Permalink: _and_blinking_steps_into_the_sun_.html
Words: 93
Last Modified: 03/18/13 01:28
02/24/13 03:25 - ID#57281
Someone needs a hug.
Hello,,,, my name is Kenna. I'm looking for a LTR with a woman my age. I'm Bi,,,,,but prefer now a strictly lesbian relationship with another woman who has a job and works..... I'm not into this "fem" ,,,"dyke" crap,,,, I just love another womans touch and thats that.... However,,,, if ure a "Dyke" move along as I'd throw a plate at you if u give me any crap,,, or maybe worse! GET IT?..... GOOD! (she smiles).... Just looking4 a nice woman round my age2 have a relationship with,,,,,,thats that,,,,....
I'm well educated,,,,own my own home,,,,boat,,,car,,,blah,,,,blah,,,blah,,,,...
If ure a guy don't respond please,,, although the asswipes will always do this she smiles. You'll get sent to my junk box ASAP!.........
Lookig4 a woman my age,,,,, I'm 44 yrs old.- no younger than 40!! GET IT!..... no one night stands,,,,,,,

ONLY,,,,,SERIOUS NEED APPLY,,,,, U MUST HAVE A JOB AS I WON'T SUPPORT URE LAZY ASS..... I'M NOT HARD UP..... CList???? OMG! Has it come to this she smiles???? contact me if iterested........Thx......Kenna

(Strange, I don't know why women simply aren't throwing themselves straight at your junk every minute of the day. Lesbians must secretly hate bi women.)



Permalink: Someone_needs_a_hug_.html
Words: 205
Last Modified: 02/24/13 03:25
02/24/13 03:16 - ID#57280
Researching west coast ridesharing yielded this:
(Stick with it, it takes a minute for the crazy to really wind up to speed.)

Can Anyone Help Me? Single Mom needs assistance... (LB)

Hello there, My name is Barbara and I am 43 and a single mom to a toddler and need some serious help finding a place to move to. I don't know where to begin never mind where to post this or what to even post. I will try and explain for ultimately it is mostly advice and guidance that I need because it seems I keep striking out in my attempts so far and I don't have the luxury of making anymore mistakes with moving to the wrong area or neighborhood or geographic location for what my needs and wants are as far as a home where I find it not only acceptable to bring my daughter up, but also that works for my health needs. I am not from California, I was born in CN, raised in MA and NH having a home in each place one for year round and one seasonal cottage for summers and winters. I grew up in a small town in New England and had the privileged of experiencing all of the small town benefits and to make a small story short, I want similar to that for my daughter and unfortunately I have no yet found a place even close to what I want since I have been here. Can someone please help me find a nice place, town, for me to move to? I have the means to do it when I find the right place, of course I would need to plan just like everyone else and be able to give notice where I am an so on. I am able to pay approximately 1,000 per month an definitely like my space. I currently rent a 2 bedroom house for 1100 and wish to lower my expenses if possible. I am currently in Long Beach but hate it and wish to move if not out of the city area all together at least to a more remote area where there is less traffic etc.. but mostly I would prefer to live somewhere within a half hour to an hour of the cities but in a rural area or even secluded where there is space and land. I would Love to live either on a ranch or farm where there are horses or could house them at least and other farm animals that I could care for maybe full time as part of an agreement for partial rent even. ( I would still want to be a part of caring for the animals even if there weren't any agreement at all and I paid my own rent) I would love to teach my daughter to ride as I ride both English and Western. I think farming is a great way to teach responsibility, although I am not exactly a morning person, for I am disabled with a bad back, disc problems, and degenerative but I am still able to do quite a bit just need to know my limits and not push as I often do. I can't take anymore of this city life, fast, selfish, tunnel vision humans all with their heads down into their phones, droids, or drones, or whatever. Apologies, as I am not a huge fan of this fast new computerized world. I own my appliances like my stove, frig, washer and dryer and I have a furnished 2 bedroom, such as couch recliner, mini recliner, glider, 2 beds, bedroom furniture and small kitchen table a 4 chairs, with a lot of miscellaneous items, bicycle, 4 wheeler toddler\, 2 pools, 12X12 and 12X36 yard Step 2 Slide & Gym and last but not least my Toyota Highlander SUV I would need to be able to house these items in this new place and would love to have the space to be able to use enjoy all of them if not most of them anyway. I want the all town sports teams and the small town activities and holiday celebrations and small town schools and attention for my daughter.
I don't want to be afraid to leave my house after dark in fear of crossfire or being involved or a part of some dangerous criminal activity, I don't want to be asked for spare change or something to eat every time I go to the grocery store or get gas. I don't want to have to lock my doors and shut the windows quick after ordering at the McDonalds drive through because some homeless crazy is knocking on my window begging for me to buy them something to eat. I don't want to have to be on extra alert all the time because there are so many homeless, scary, mentally ill, drug addicted, criminals around me on a constant consistent basis. The sad thing and whats even worse is, those around me who aren't who I just mentioned are also dishonest, selfish, racist, manipulating, con artists. I think it's good for my daughter to learn diversity and learn compassion for those worse off, but come on this is overkill. And I apologize ahead of time for possibly sounding racist because I am far from it, my child is of mixed race by choice, and I am Italian and Portuguese myself, but I do not want her to be the only one of her race with all other children being of mexican or spanish decent, and again I say too, I am half Portuguese myself so I am not criticizing the race but when she is the only one "White girl OR " Black girl" in her entire school never-mind class, it's a bit overwhelming to me, and for me, maybe not for her because she is innocently and wonderfully colorblind, as am I, but truth is truth and you cannot ignore the reality or truth. I just want better for my kid and better for me. I am getting too old to be right in the center of this crazy rat race and I have absolutely NO idea where to begin looking for what I want and need and I cannot afford to make yet another mistake moving to the wrong place again as I have been doing for the past 10 years and more so since I have been here in CA more than 15 years ago. Is there Anyone out there with knowledge of the state and the different areas, or maybe even just educated in how to go about searching for the right place. Yes I am aware the there are agencies such as Westside rentals that help somewhat with this process but I am not looking for the types of things those programs have to offer as far as information. I am looking for personal references so to speak, personal experiences or knowledge of by family or friends or jobs. If you have any information at all or any advice or any suggestions feel free to contact me with any questions that might help or to share what you have with me. If you yourself have property or a rental house, I am a great tenant, I pay my rent early each month and take very good care of the property as I am capable of handling almost any situation that would come up with past experience with all sorts of home repairs, including some minor plumbing, wiring and carpentry. I also take care of yard maintenance and up keep etc Also as I mentioned I would be more than willing in fact am looking for horses and farm animals or other animals near by if not on the property. With or without an arrangement to work for room and board or part of it.
Also, it is just myself and my daughter. I have no man, nor does she have a father in the picture. I am lesbian and got pregnant with an anonymous donor so you need not worry about boyfriend activity or visits to the property not any parties for I am a quiet, private person. Anyway I will appreciate whatever help I can get from whatever source I can get it from.
Thank you
Barbara Jo



Permalink: Researching_west_coast_ridesharing_yielded_this_.html
Words: 1365
Last Modified: 02/24/13 03:17
<-- Earlier Entries
Author Info
bluevelvetjack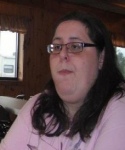 Category Cloud
User must have at least 3 blogs in one category for categories list to show.
More Entries
My Fav Posts
This user has zero favorite blogs selected ;(