Category: sports
03/31/11 05:35- ID#53951
First Day of Baseball
So from what I understand today is the Baseball's opening day... Now that doesn't mean your team has a home opener today since there can only be one home team.... It seems silly to have the season start so early when it can and does still snow but of course if you push the season back any that is a risk you take the other way ..... Think it has snowed during the playoffs before but not sure about that....

The Bisons open up a week from today and even though it is a 3pm game it is a good reason to take the day off... Hope there is no snow or rain or high winds and that I can enjoy the game and a Burger or maybe some Mexican (there was a moe's there not sure if there still is) not really a hot dog guy......

For those with Passports go to Toronto to see a game it is fun and if you want to see it from a different perspective get those 9 dollar seats it is almost like a video game where you are looking down at everything it is really trippy ...... You can go there for more then just a game as well..... Baseball is so much better in person and Yes $20-25 to park but if you are going to do other stuff not a big deal...... There is a way to get a ticket to watch from the Hard Rock Cafe windows but not sure how that works.... I also have seen a game in Cleveland.... From seeing games here it makes it seem like Dunn Tire Park was built backwards like sitting in the seats you should be able to see downtown .........

As I said before I wish I could get into Baseball on TV. I admit I'm a Costas fan and think he does a great job.... But even so I just can't get into baseball on TV I have watched it but.... I think part of it is the delays.... See in a ballpark there is a pitch you look to see if you judged it correctly when people are on bases you have that to watch...... But on TV all of that is done for you and once you learn how to read that graphic you know the count and what bases people are on aren't so the delay's seem slow..... I also think that some how the action of stealing a base is lost.......

Back to the long season.... I never played Baseball in a league so maybe I don't get this nor did a play in school.... But to me baseball is a summer thing not a spring fall and almost winter thing..... I think some sports are to long and there is to much of them.... Same is true with hockey at Club Daiblo this was mentioned slightly that hockey should be over when the ice is soft like in June.... I think that is cause the playoffs take so long since they play every other day........

Baseball does for some reason make great Movies..... Basketball, Major League, Field Of Dreams (not really about baseball at all) and others I have never seen........

How Did Bob Uker become Mr Baseball?
Why Isn't Pete Rose in the Hall Of Fame?
How come did "The Chicken" Lose San Diago ..... and be more Famous then the Team?

I don't know what it is that even with drug abuse there is still something pure about baseball.... Maybe that it isn't a contact sport? Maybe it is the fresh cut grass and that smell? maybe it is how the field is cut so nice and the lines are perfect and you can watch the field come together........

I admit I have no means into Canada and I won't go to that many bisions games but Baseball is great and even as it snows it some how marks a new beginning ..........

Permalink: http://estrip.org/articles/read/metalpeter/53951/First_Day_of_Baseball.html
Words: 656
Last Modified: 03/31/11 05:35
Category: sports
04/23/10 06:14- ID#51443
Lost My Faith?
So I have to Admit I have almost lost all Faith in Buffalo Sports. The Sabres (You Know that team that won their Division) is down 3 to 1 on the last place team of the 8 argh. The Sabres at times have played so well where is that team? I don't think that team could even win the next 3 I have lost my Faith. Even when we have had the best team that I can remember with the LaFontane and crew we still couldn't get the cup.

Ok The Bandits. Haven't lost faith in them. Yes it is quivering a bit. They have played so well and then lost to teams they should have crushed. If they win Saturday night at home they make the playoffs and go to Toronto next weekend. I Know they can win both on Saturday and next weekend assuming the win the 1st one. I still have faith in them but part of that is from seeing what they have done in the Past.

I'm a big Bills fan and watch all the TV games. But I just don't think we have the people to make the Team a championship Level team. When I go back to the Superbowl Years those where some great teams. The Thing is back then was when the NFC was better then the AFC. I hold nothing against the Bills I think those teams where good enough to be Superbowl Champions but not just those years. But I was young back then so maybe I'm wrong.

I do wonder if Buffalo could Handle a Major Championship? If we won the cup would places close down from the riots? Now Buffalo has won Championships but most people don't consider them Major but that is a debate for a bit latter. Maybe it is Destiny for Buffalo not to win these Major Tittles? Or maybe it is just that Buffalo gets screwed over a lot? Maybe it is that Buffalo is a town of hard workers and a lot of the success is from that hard work and over achiving. Yes Buffalo is a city but it is a small city compaired to places like Denver, NY, Chicago, Boston, Miami, Toronto, and many others. I think that smallnes does wind up being a Disadvantage in sports.

Onto the Championships. The Bandits have won 4 of them That is pretty impressive, and to be honest they could have/should have won at least one more. Minor League Baseball is weird. The Durham Bulls are famous and are not a major league team, but maybe that is just cause of that movie. I'm guessing if they won the championship it would considered Major since people know of them. I have no idea when but the Bisons have won Championships even back to back years. I like the bisons and go to games but don't really follow them. The Bills won Championships before the Superbowl but that was a long time ago.

I hope these Buffalo sports teams can renew my faith.


Couple things to touch on. What is going on with my Raiders. Come on Al Davis lets get the team good again. You haven't been comitted to Excellence in a long time. The Steelers what is going on with Holmes and Big Ben. Yes I think Tomilin is a great coach and Cower isn't coming back but Maybe he should. I admit that what I don't get about "Big Ben" is if there isn't enough evidance of what he did for a trial then why is he suspended for 6 games. I don't think anyone will really know what happened and I include him and the chick in this.

I do Have Faith that The Penguins will find what they need to win and elimanate the Sens. This does bring up a point. One thing that they must strighten out for next year is the Kick rule. I don't know how they can make it more clear. But I think if you see the person bend in the knee then you can tell it is a kick. But how do you tell when it is a kick from the hip. The non-goal looked like a goal to me?

Permalink: http://estrip.org/articles/read/metalpeter/51443/Lost_My_Faith_.html
Words: 701
Category: sports
04/20/10 06:31- ID#51430
Opening Day 2010
Opening Day for Baseball is something that is hard to explain. Some teams do open on the road they would have to. But at some point every team from single A to the Major leagues has a home Opener. And yes for some that might be the only time you see the team. Lets face it, if you follow sports closely Minor League Baseball is tough. If you have good players they move up and then new players replace them so there is constant movement. This is why it is tough to have a great team, you pretty much have to Have a team above you with a bunch of great players so they don't need any of the team you watch.
The other factor is the weather. Buffalo is not the only city where it is cold in the spring. I can remember a few years ago when the first week of the bison's Games got canceled. I was at one game with my sister where Bull aka Rich Gensler was there with The EDGE and it was snowing and everyone had blankets on.
So this year when it was sunny and warm for most of the game and the Team played well and had multiple Rallies and won it was amazing, or maybe more shocking.
I wanted to eat at Moe's but it wasn't open yet. So it was a Roast Beef and Buttered Spuds with Cheese. Those are so messy and gross but taste so good. Well Here are the pictures I don't know as they can convey what the game is really like but we shall see.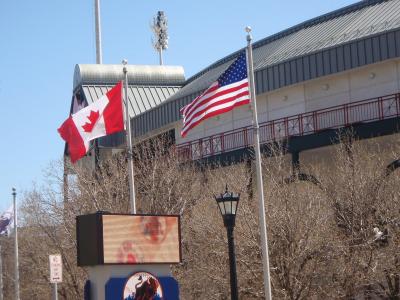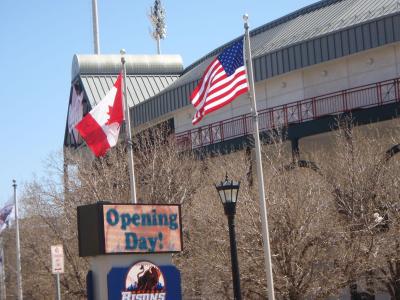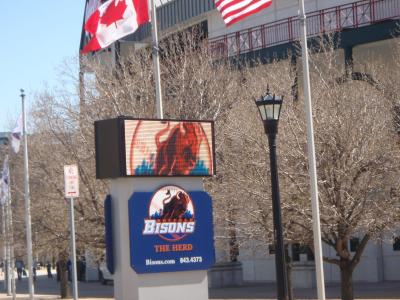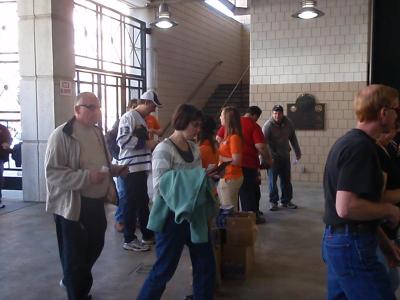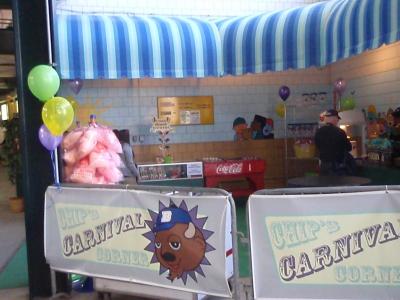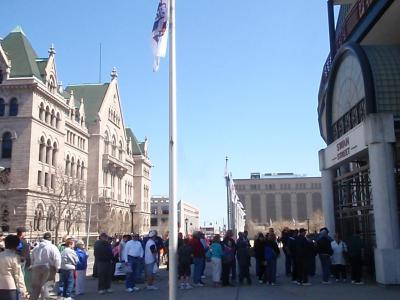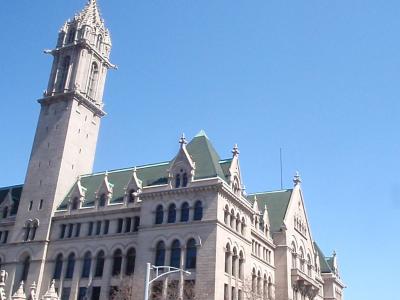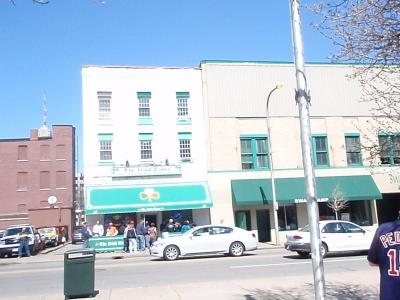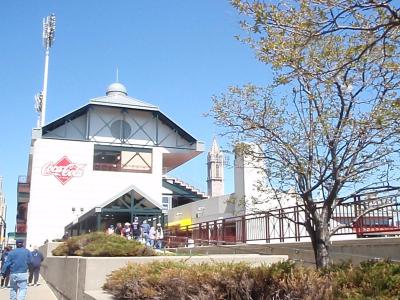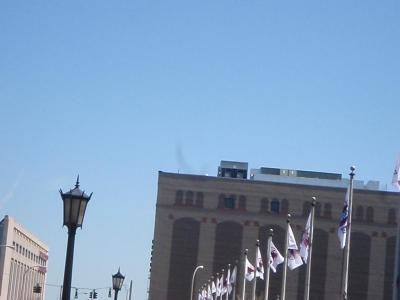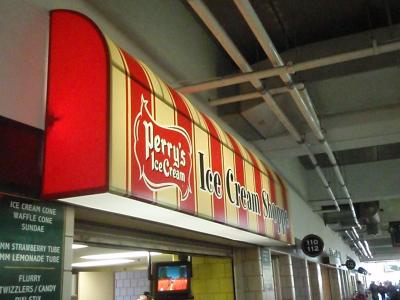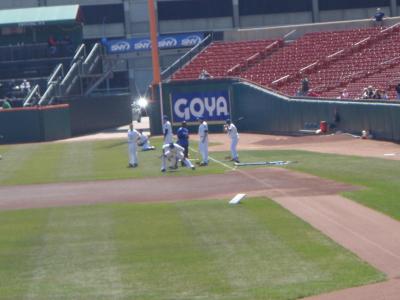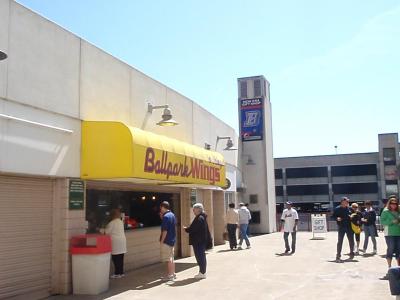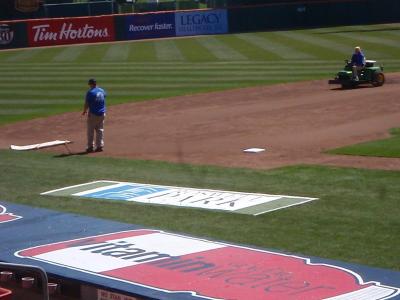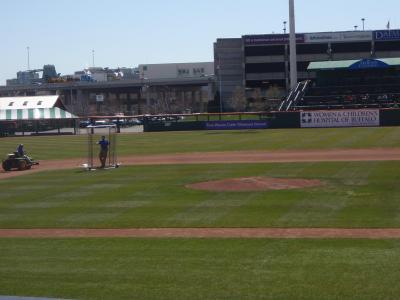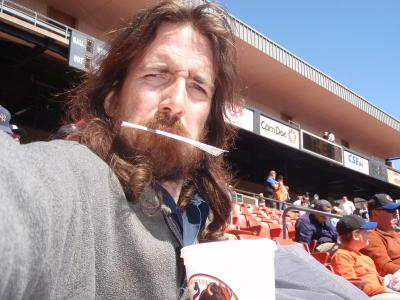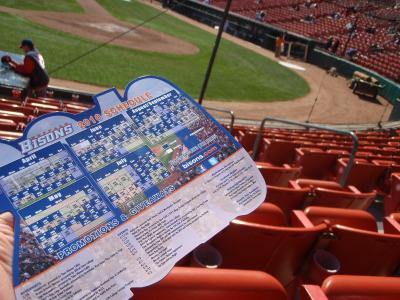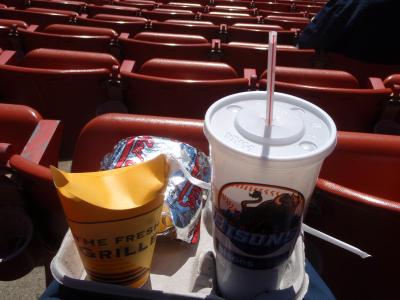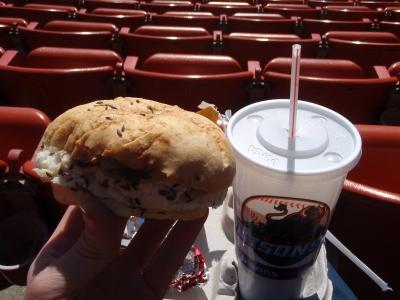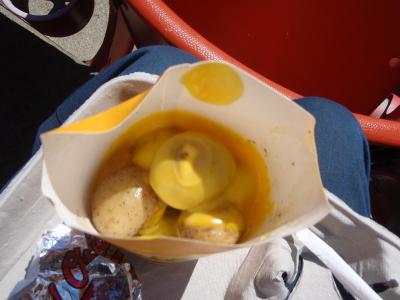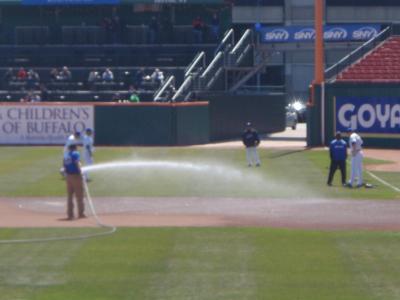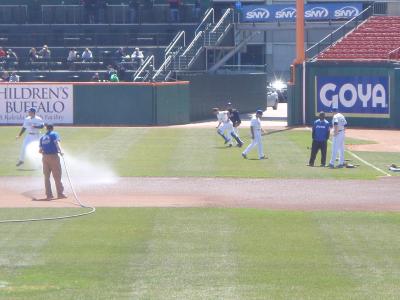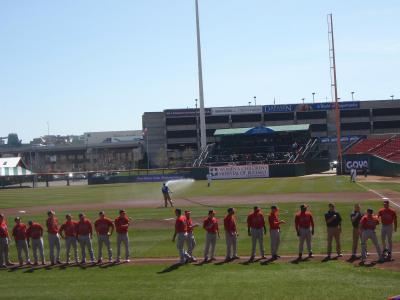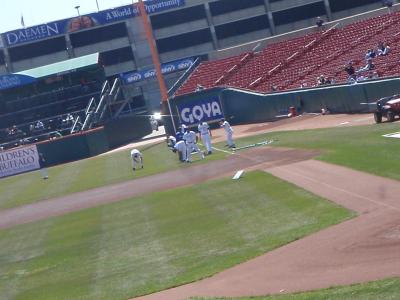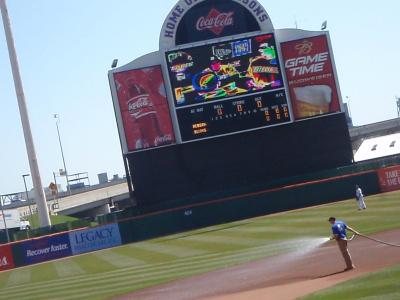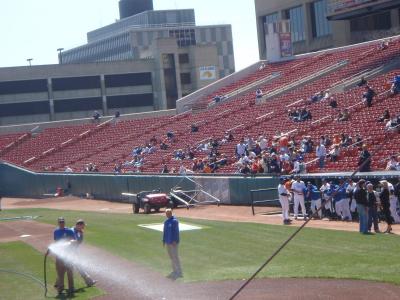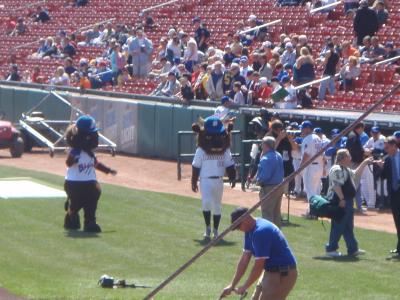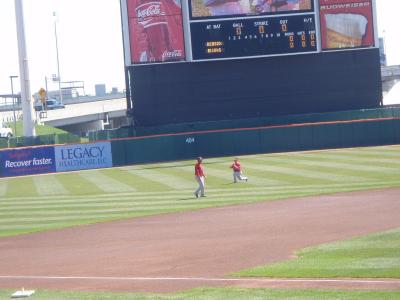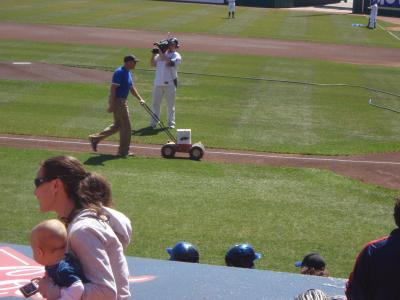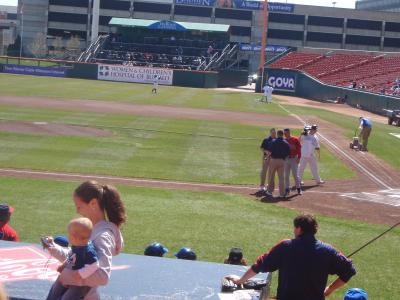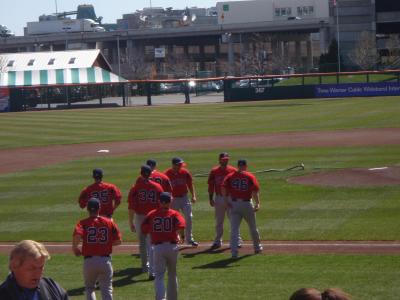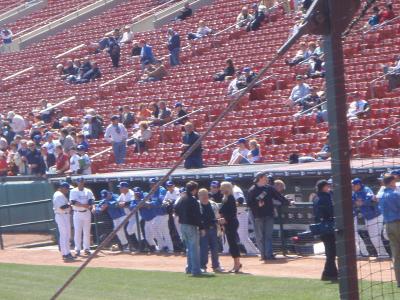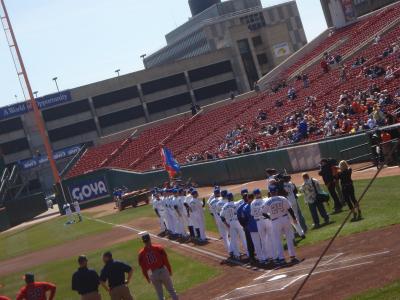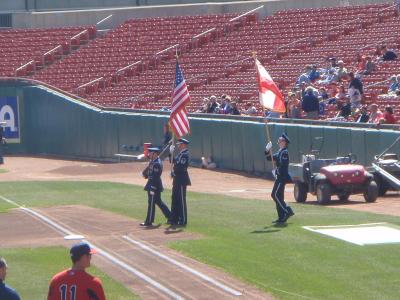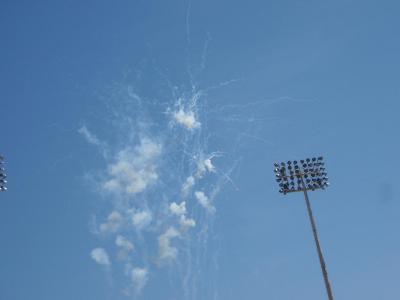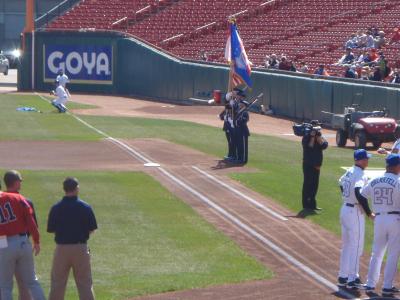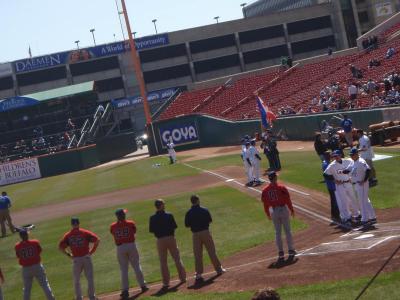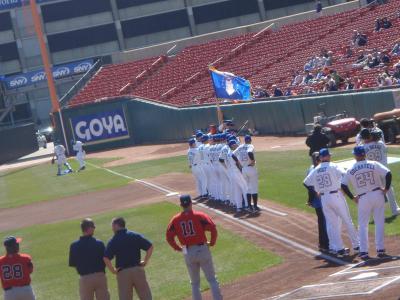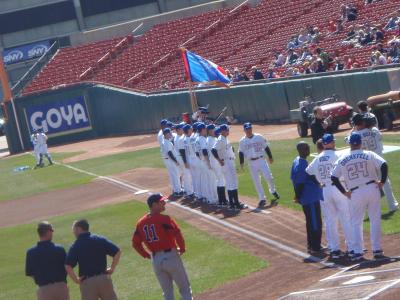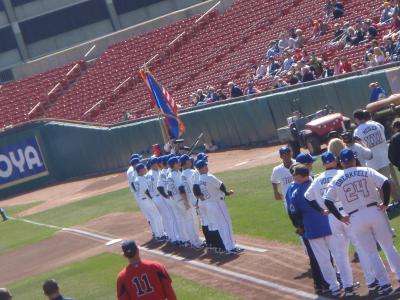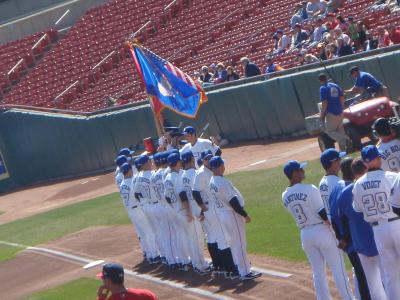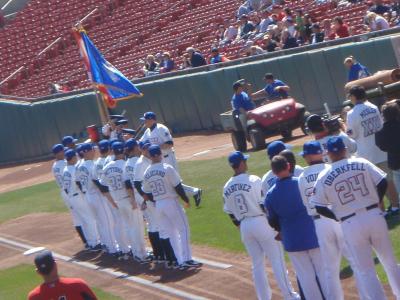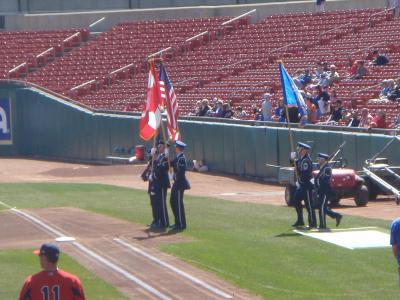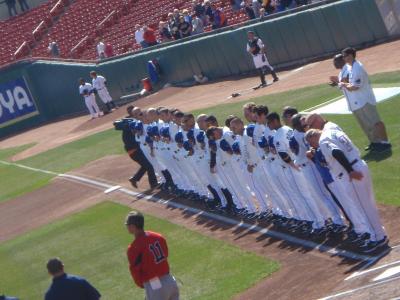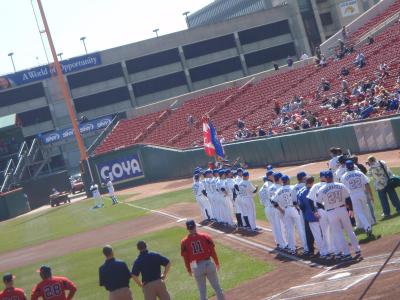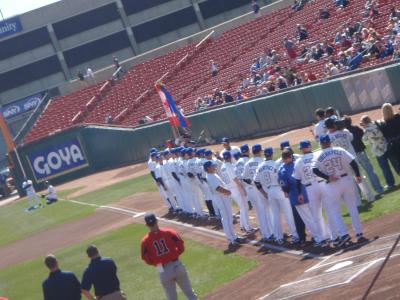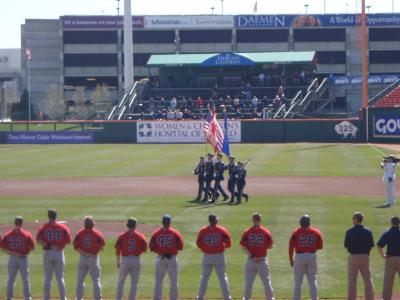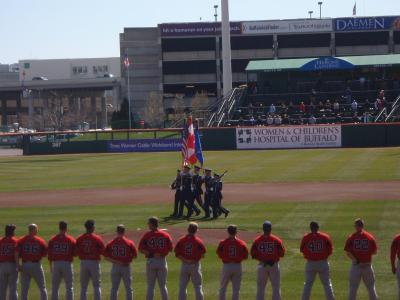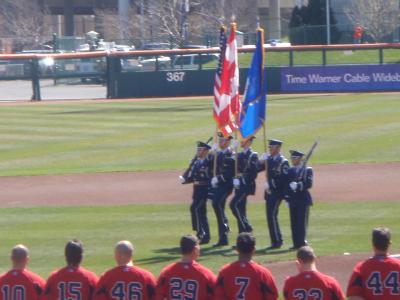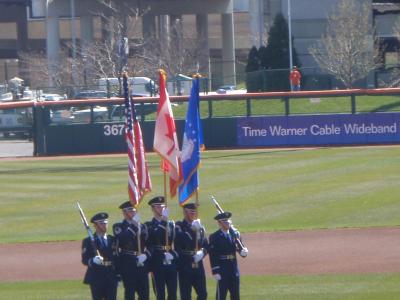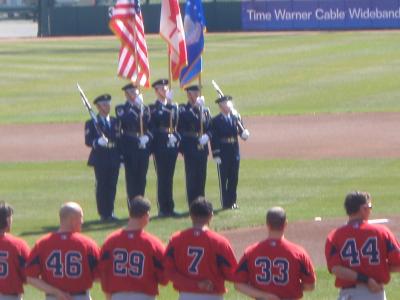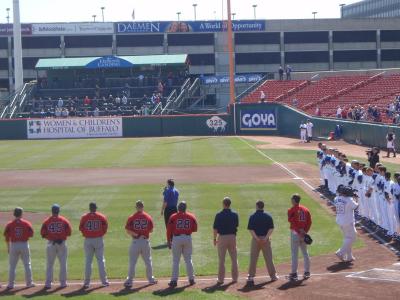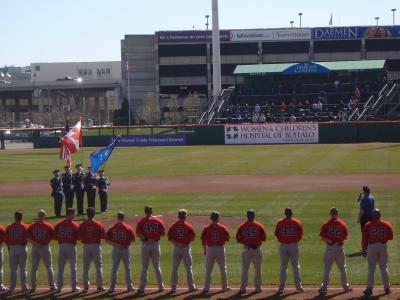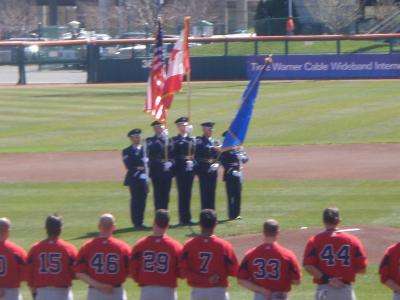 So All the stuff with the Anthem and Intro and Color Guard stuff is part of the fun of Opening Day. But then you also get the First Pitch stuff also. It is Very Common for the Mayor to Get Booed. At First it seems odd. But you figure there is some part of the population that doesn't like him. I forget the guys nam that won the Medal with the M he was Cheered though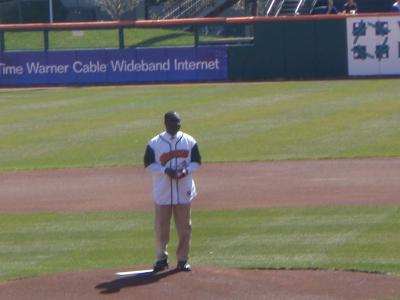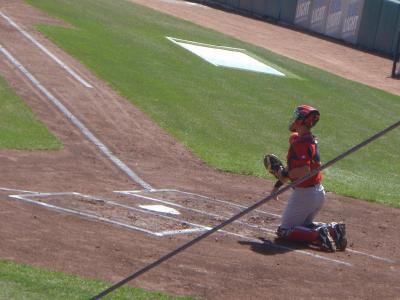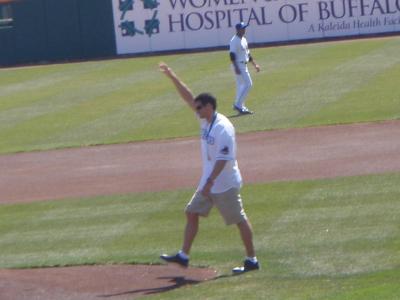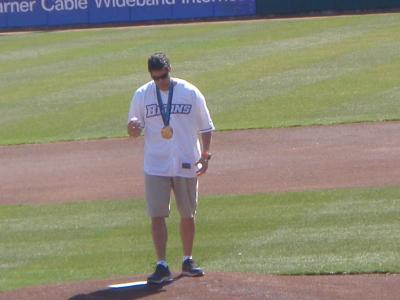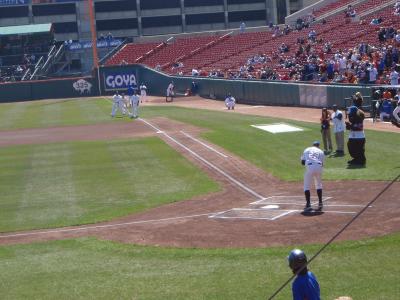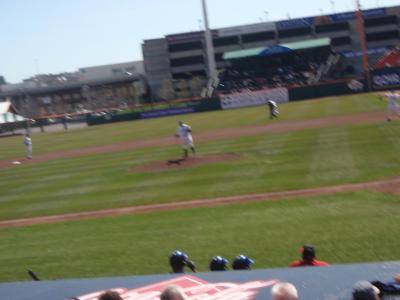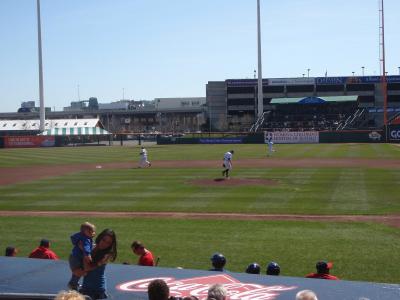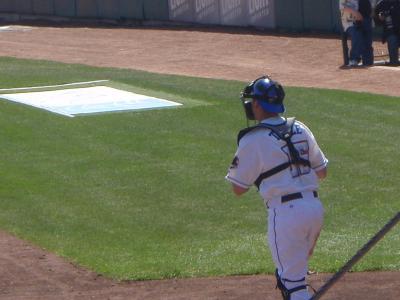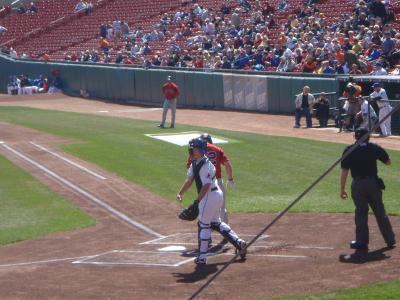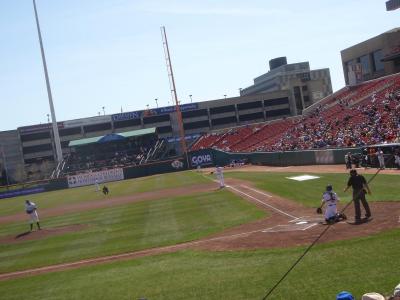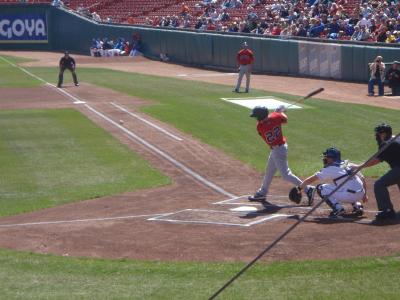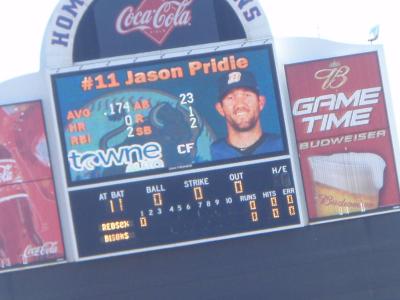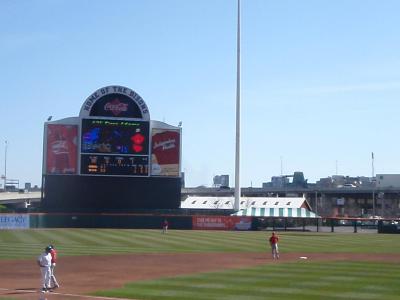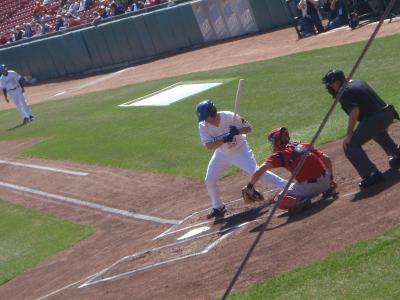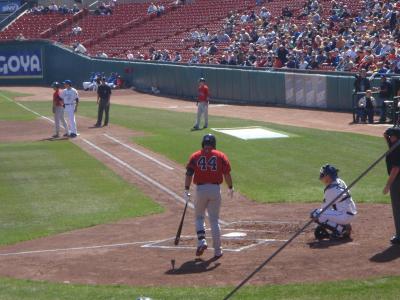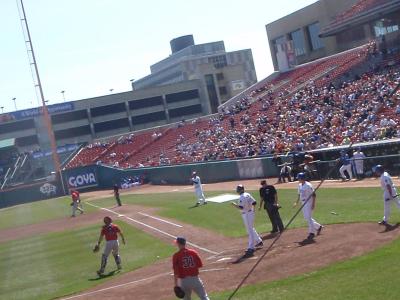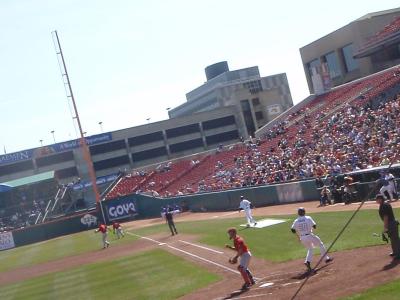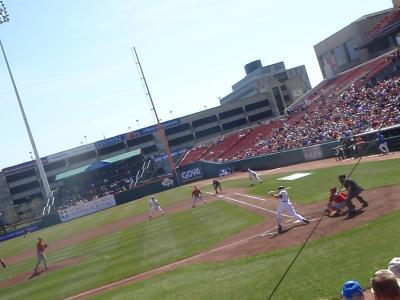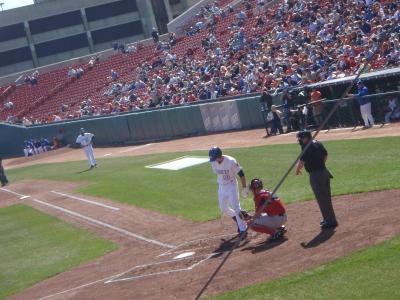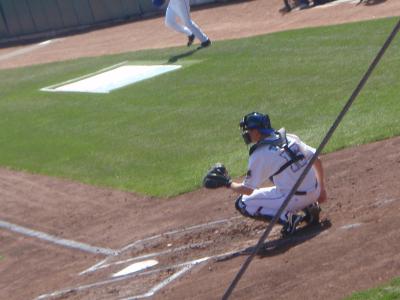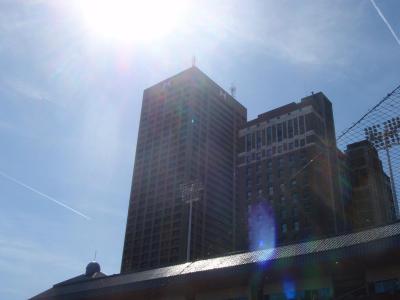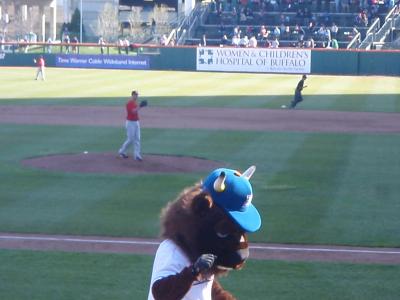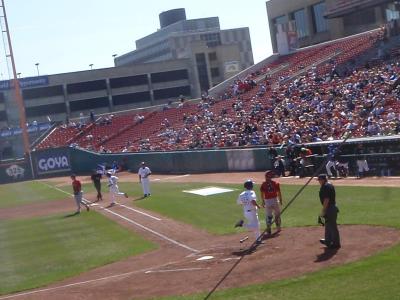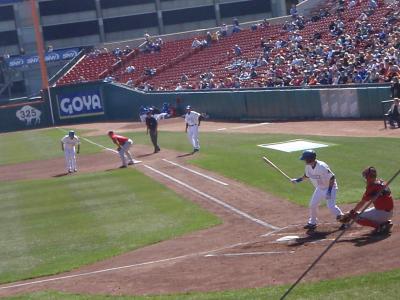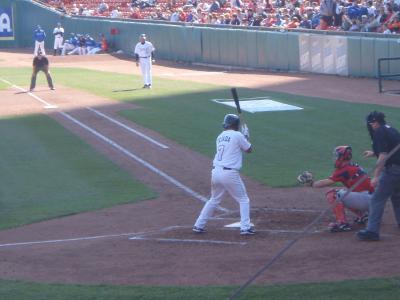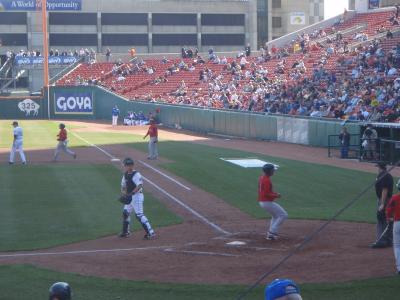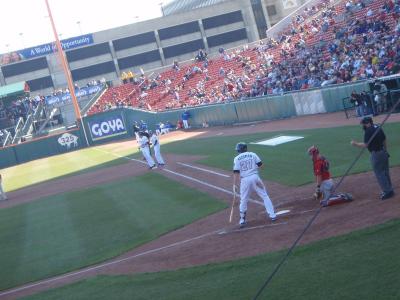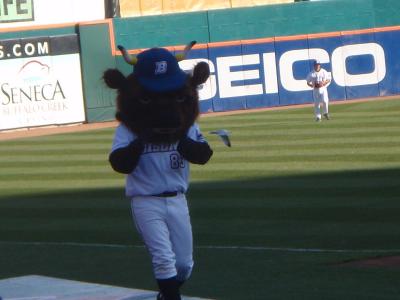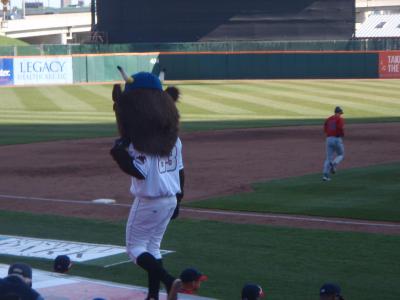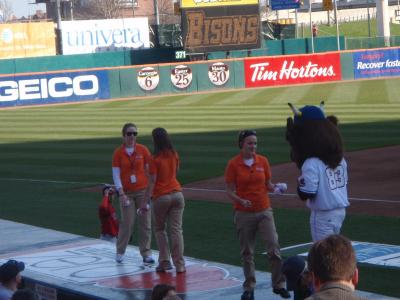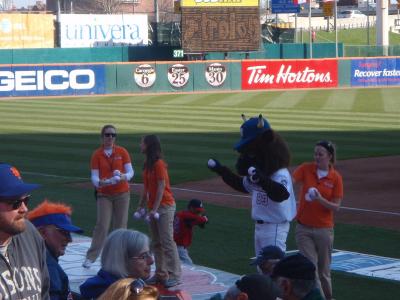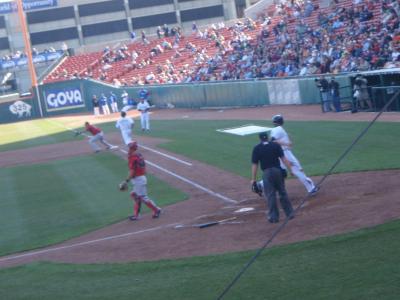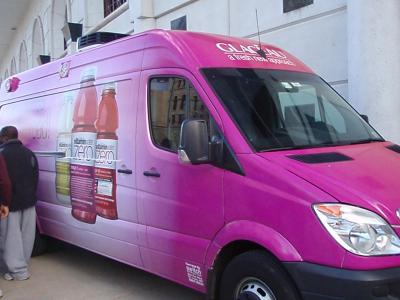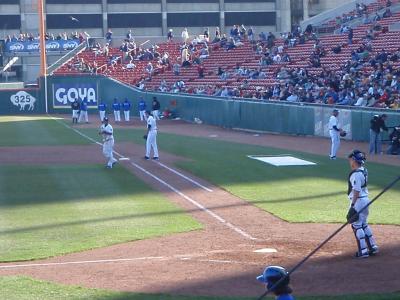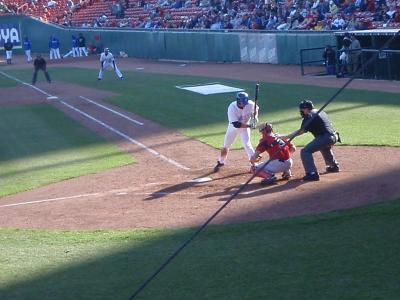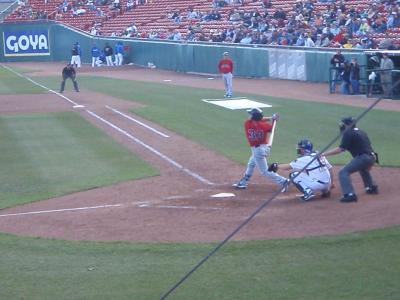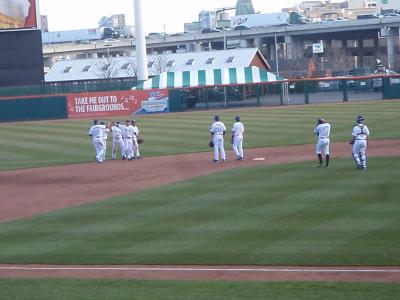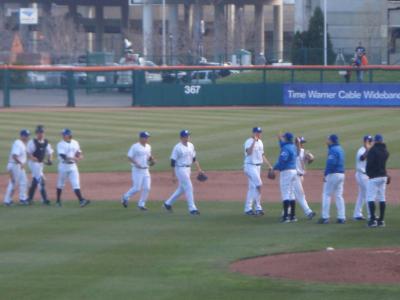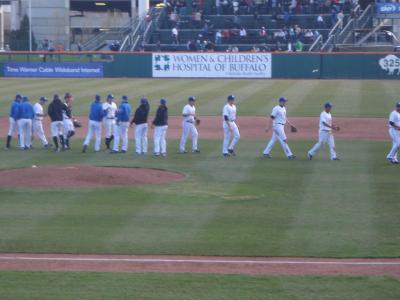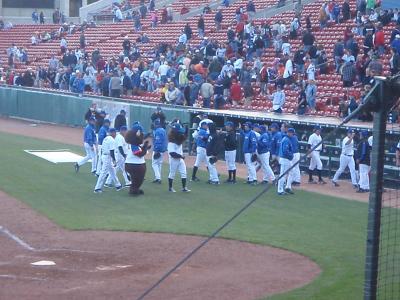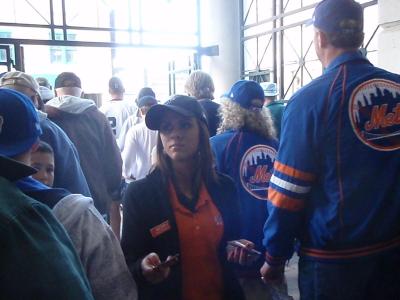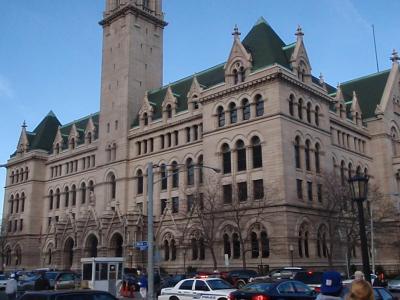 Well not sure how those pictures are but I guess you get a sense of it
Permalink: http://estrip.org/articles/read/metalpeter/51430/Opening_Day_2010.html
Words: 569
Category: sports
06/06/09 05:38- ID#48851
Interesting day so far
So a bit later I'm going to try and see the Dyke march or as it is also called Dykes on Bikes. It goes by pretty fast. Then come home and watch the Penguins game it should be a great game. If I can watch it all then watch some MMA on showtime. Today I walked downtown to go see "The Hangover" some of it was funny and I'm glad I went it was a good time. After it I walked down to the Aud (hopefully pictures after Pride, not sure where I want to stand, I was going to go to the circle but they moved the start point so not sure where maybe spot maybe corner of summer) and saw that The Aud has a website
I had no idea. The first thing I saw was that the AUD is dead for sure now. The roof is on top of the seating area. For those that didn't hear about this all ready they are having an Irish Wake for the Aud on Sunday. It sounds kinda cool, I don't think I'm going to make it though but here is the info for anyone who thinks they might like it
. I hope everyone is having and has a great weekend.
Permalink: http://estrip.org/articles/read/metalpeter/48851/Interesting_day_so_far.html
Words: 221
Category: sports
02/28/09 01:31- ID#47908
Sabres Pictures and Bandits
So Tonight the Bandits play the Swarm it should be a good game and I'm looking forward to it. I hope the Bandits win of course. So on Tuesday I went and watched the Ducks beat the Sabres. I can't go to all the sabres games I would like to it would get way to costly. I try to get to a couple at least a season. The way I chose what game to go to is based on who the sabres are playing. That is why I picked the Ducks plus I think it was a Value game not sure so that meant I wound up having pretty good seats. I was behind the ducks bench about 3 rows up. I still like there old name and uniforms better yes "The Mighty Ducks" and like the movie?Yes. They got the name from the movie and the uniforms also since If memory serves me right the Team was owned by Disney. I don't remember why things changed my guess is they sold the team? In any event here are some random pictures from the game.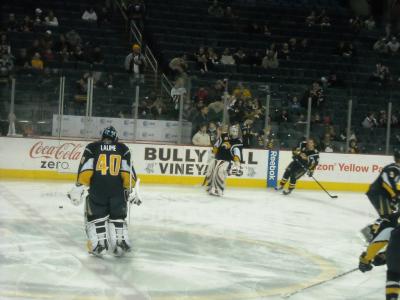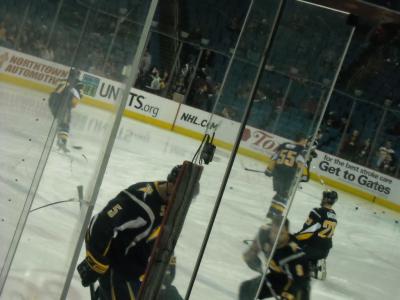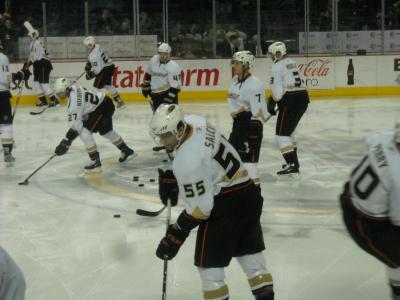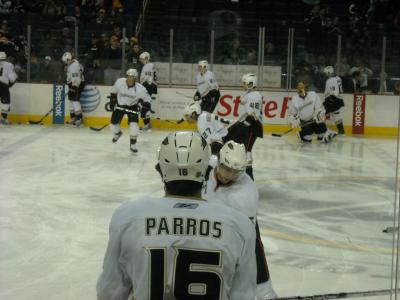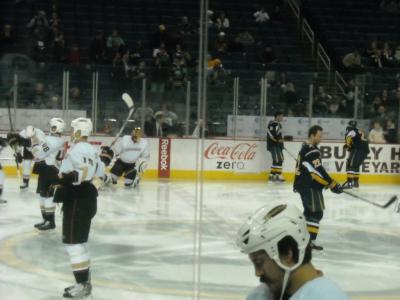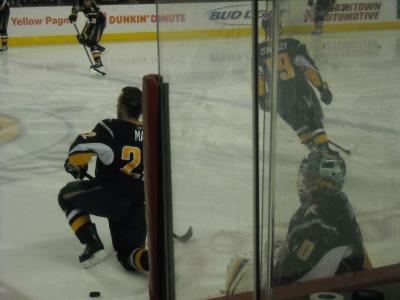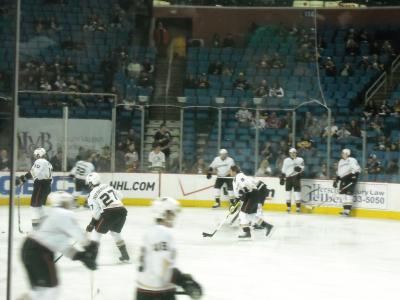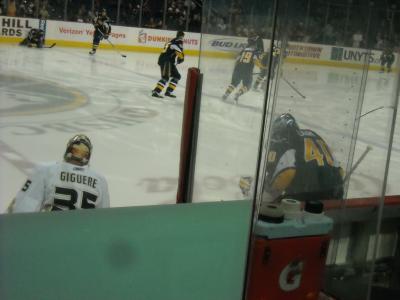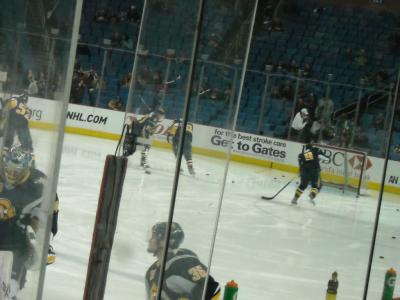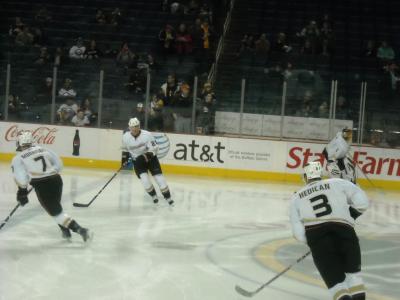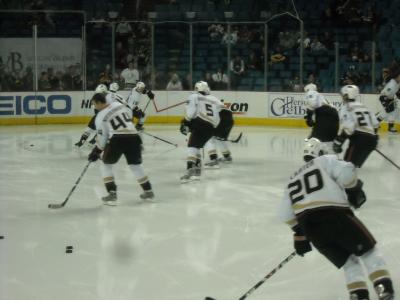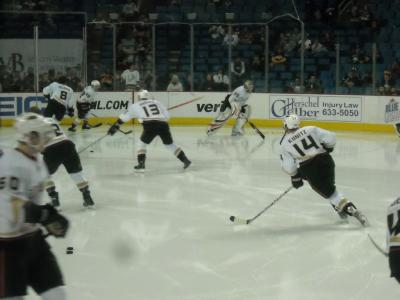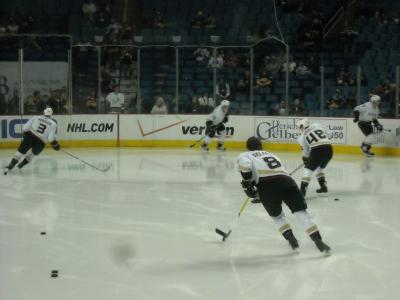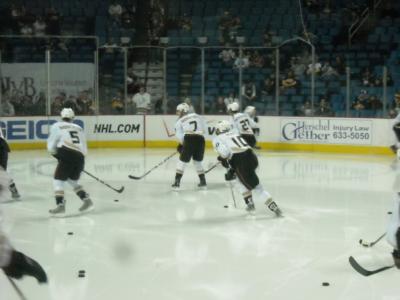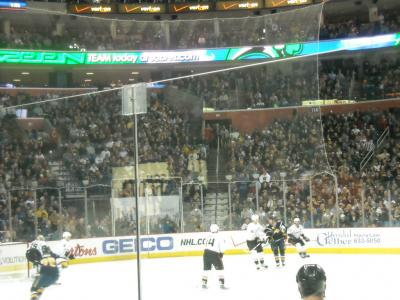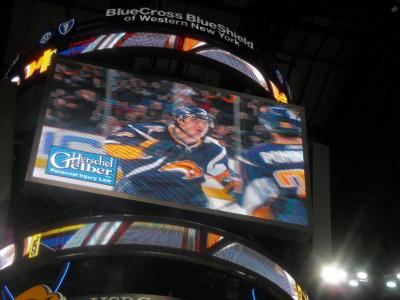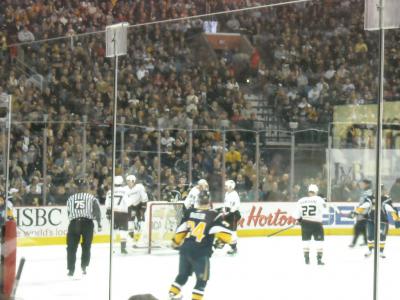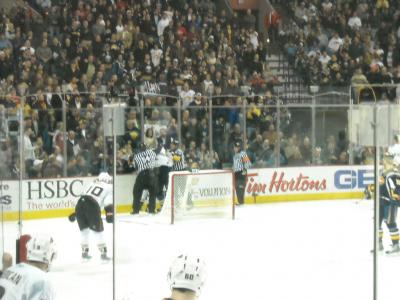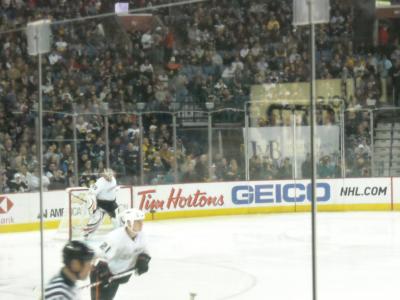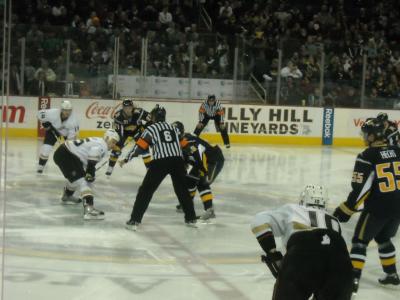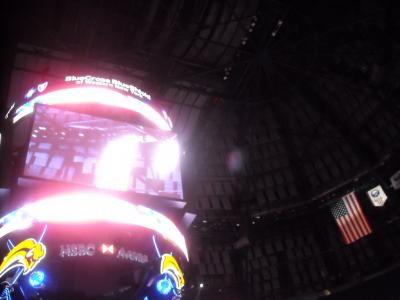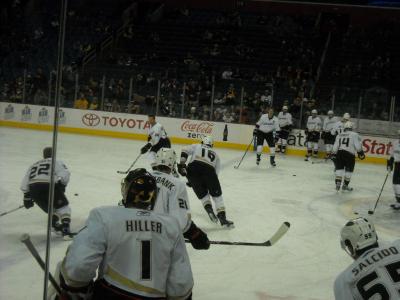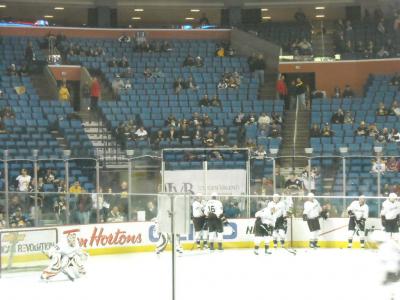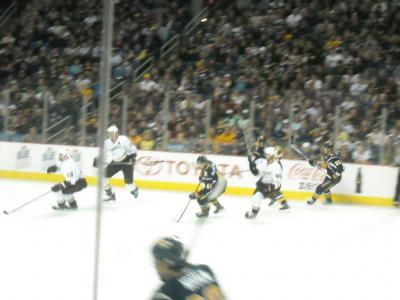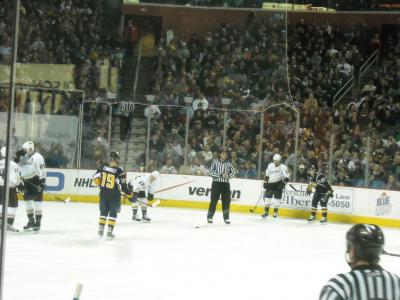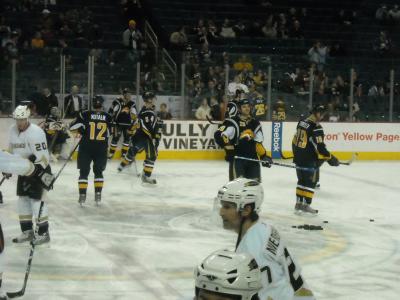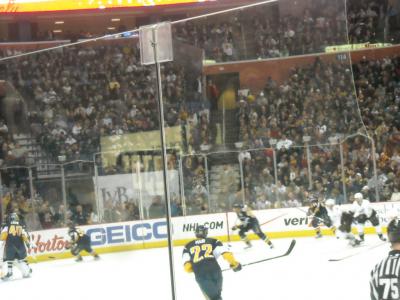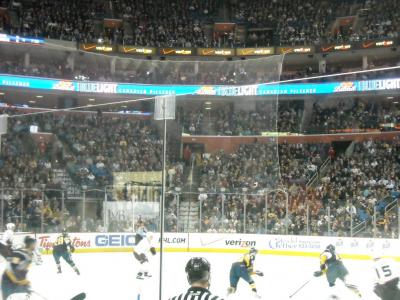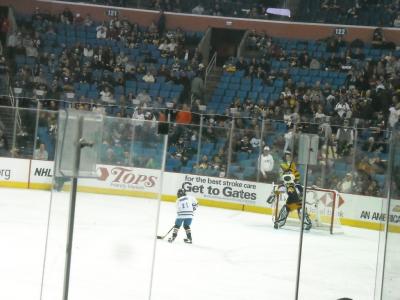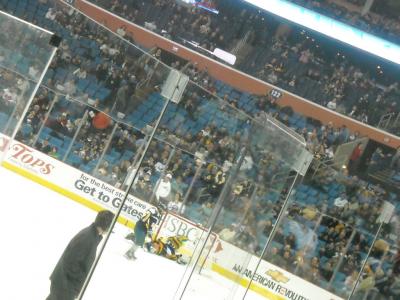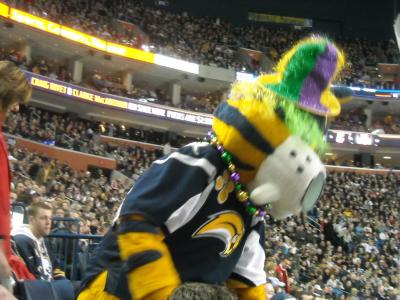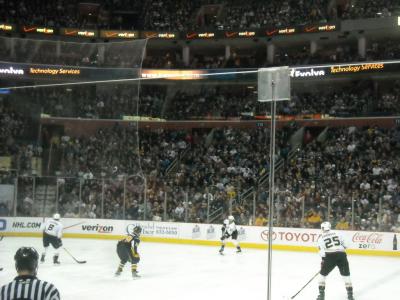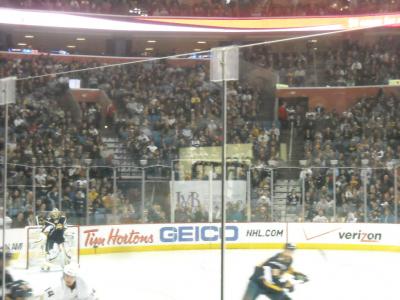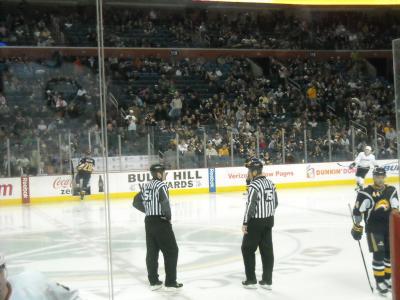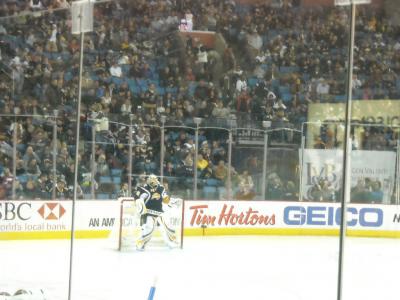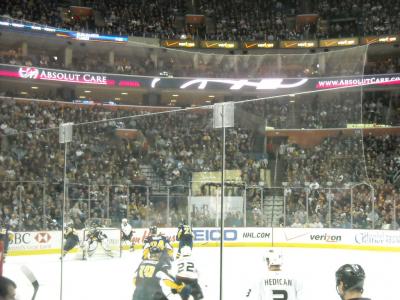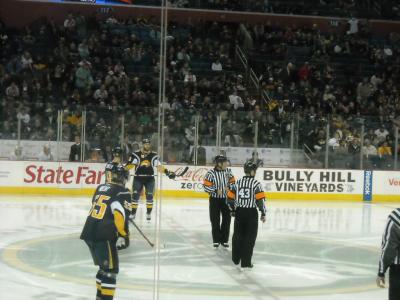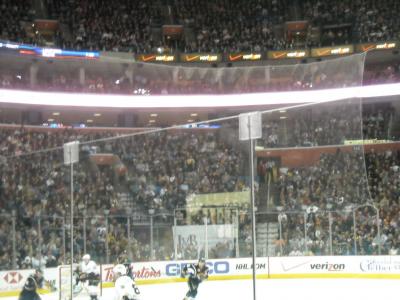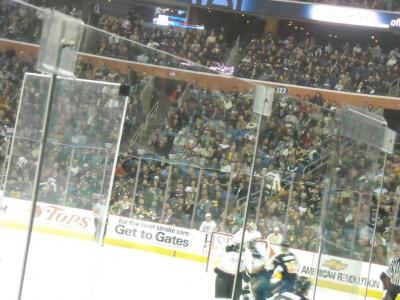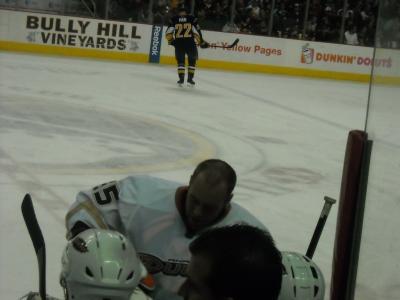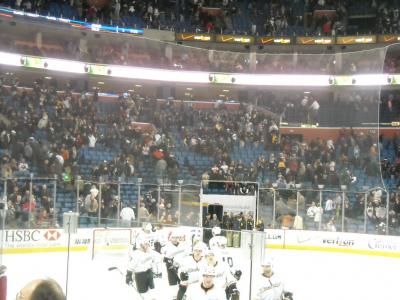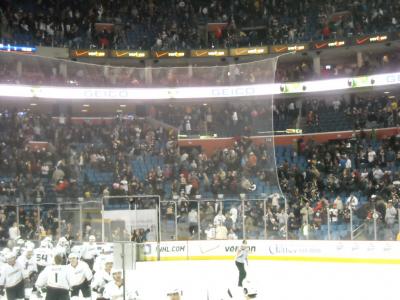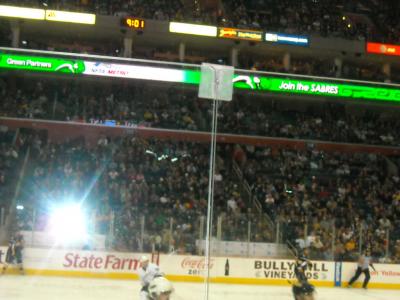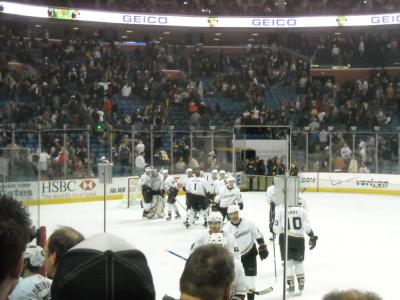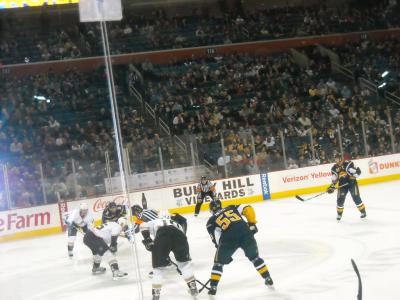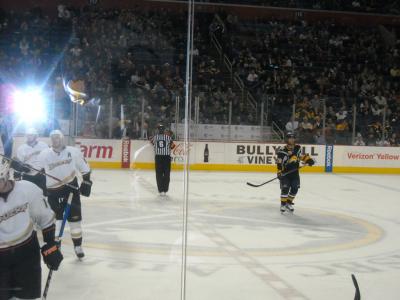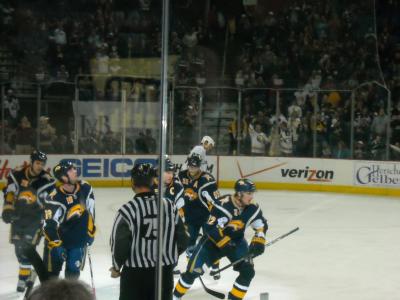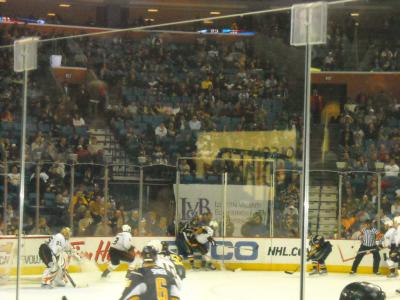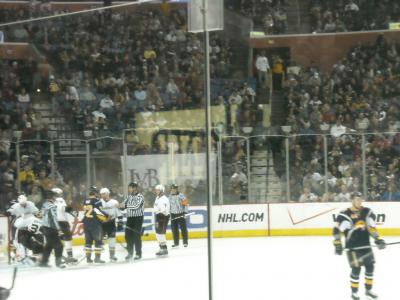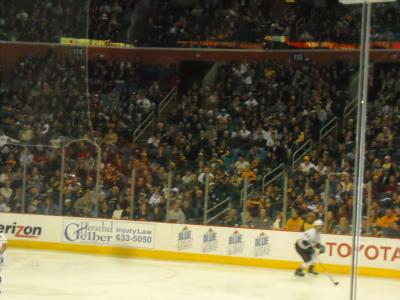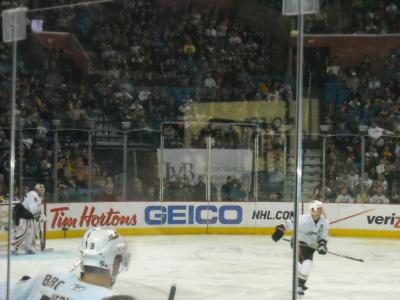 The way I wrote at the begging it sounds like I'm a ducks fan and that I wanted them to win. That isn't true even though there where some ducks fans near where I was sitting I was there wanting the Sabres to win, they had their chances but lost. If for any reason this isn't enough sabres pictures here is a link that should take you to them all , ops for some reason the paste/copy won't work on firefox/
(e:strip)
for some reason but I know I do have a link to my webshots page on here. If you want to see the Bandits game from Valentines day with the 3rd uniform those are up also.
Permalink: http://estrip.org/articles/read/metalpeter/47908/Sabres_Pictures_and_Bandits.html
Words: 414
Category: sports
02/02/09 07:17- ID#47607
Greatest Superbowl Ever??????
Before I talk about the game I just want to thank
(e:Drew)
and
(e:Janelle)
for having the super bowl party, it was a good time. Oh yeah and the house is pretty nice and the set up for the game was cool. It was nice to see some
(e:peeps)
there . I didn't know any one who wasn't from the site but a few people looked like I have seen them someplace before but no idea where I would have. For those of you who didn't watch the game home you had fun also. That chili was pretty good, not that I have ever had one I didn't like. Oh and that brown dip with the beans was pretty good also.
There have been teams that I have really liked that have won Superbowls like The 49ers, Raiders and Redskins so it is tough to base how good the game was on the result. I also remember really enjoying the Bills one until "Wide Right" but don't really remember any of it. In terms of how good a game it was I can only compare it to games that I have seen and compared to what I can remember it was a pretty good game. Of course though watching a game in a group vs. by ones self is always different. I didn't read the article on line since I didn't have time but some writer called this the 2nd best Superbowl of all time and The Steelers best.
I watched a bunch of Pregame before I went to the store to get stuff. I found it interesting that Micheal Phelps smokes or smoked weed, and now it is an issue. Hey maybe it is just me but I assumed it has smoked it for years. He is a white boy who listens to not sure if it would be hip hop or rap and I assumed he has been to plenty of parties with weed. It is to bad he said he is sorry. I know being an athlete can make things like smoking weed tough to admit but as long as he didn't use it a performance enhancer who cares. I get that people think of him as a role model but he isn't he is an athlete.
Here are some shots from my way to the party.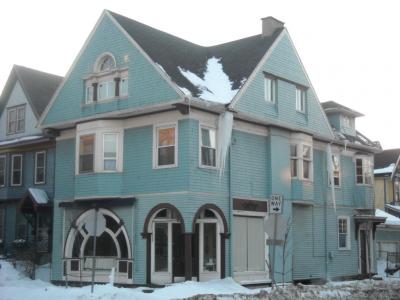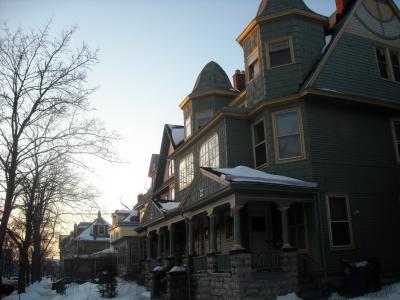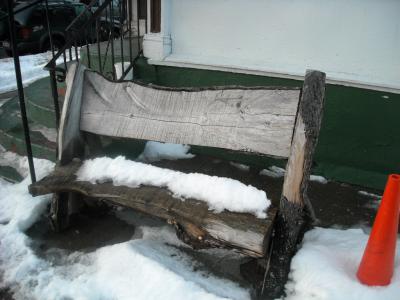 Then before the game like any other party with
(e:strip)
pers everyone was pretty much in the kitchen so here are the candid shots I got.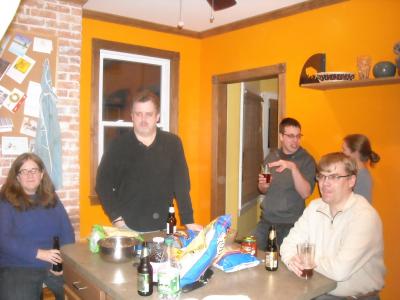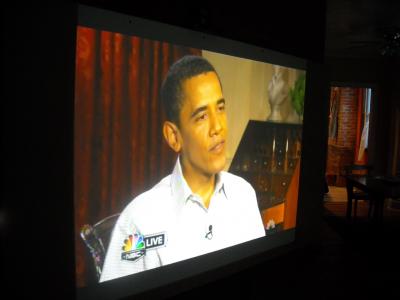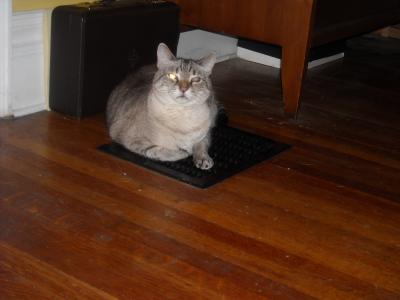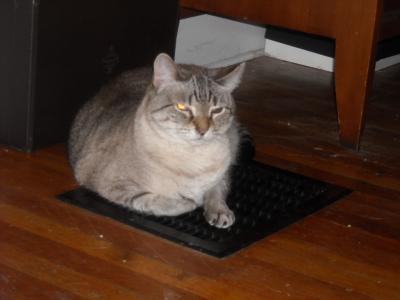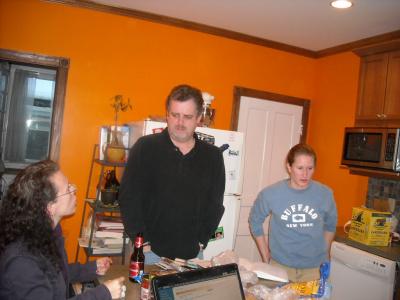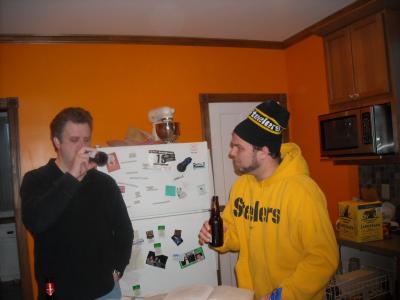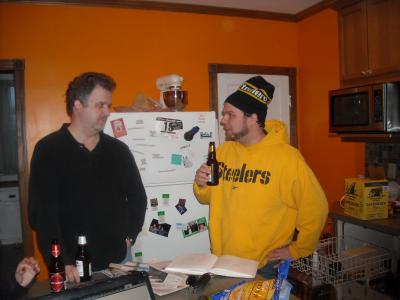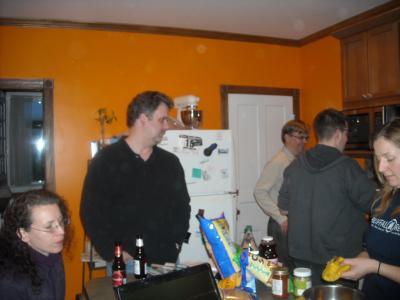 Then it was time to eat and watch some pregame stuff.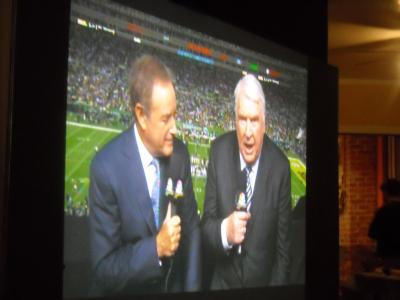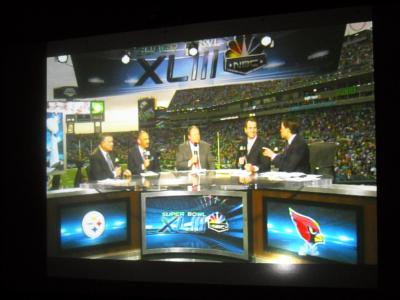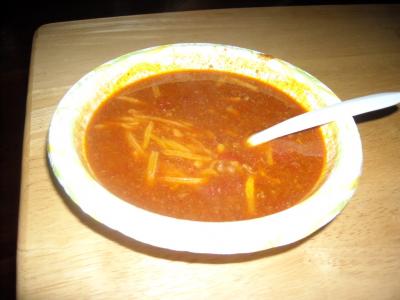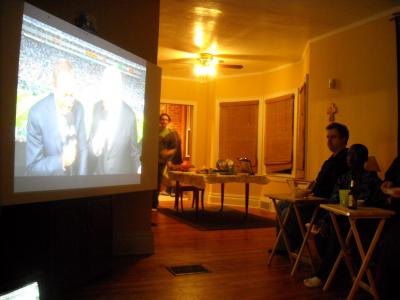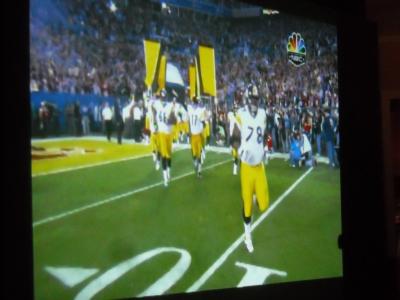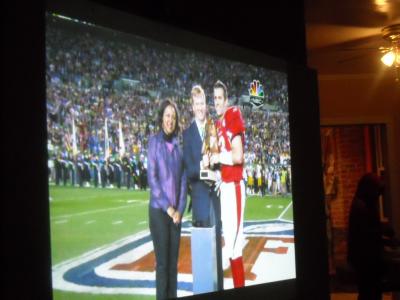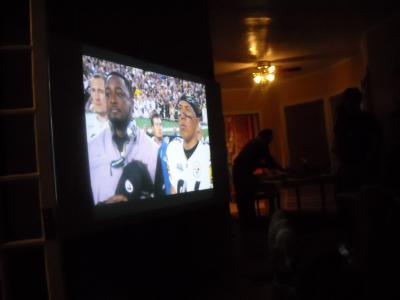 The next batch should be from the game. You will notice that there are pictures of the game going on. I assume that they look good I will see just when everyone else does when this is published. In theory they should look good since it isn't a TV screen with lines it is something projected but who knows.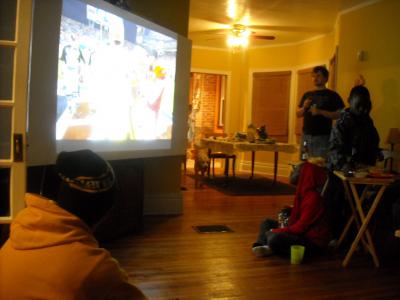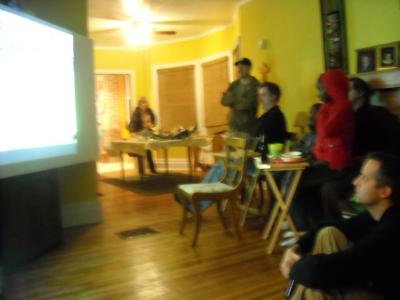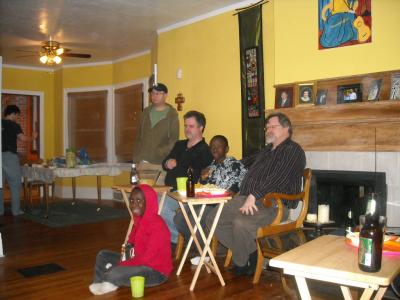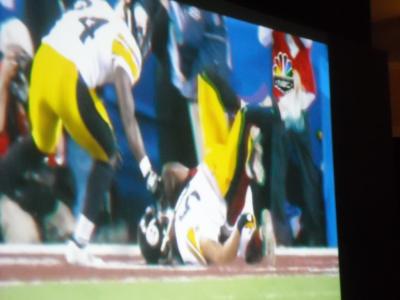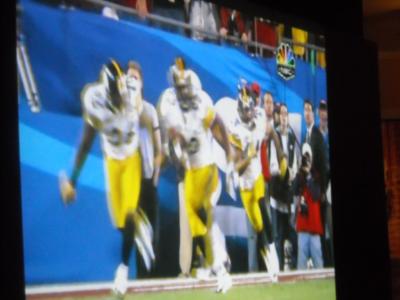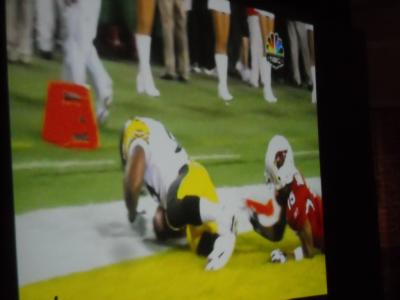 The Boss at Halftime seemed pretty good to me, but I'm not a big Springsteen fan.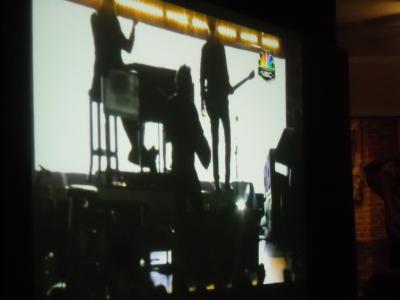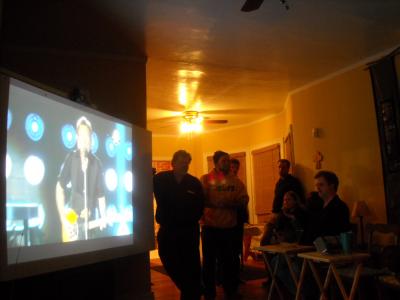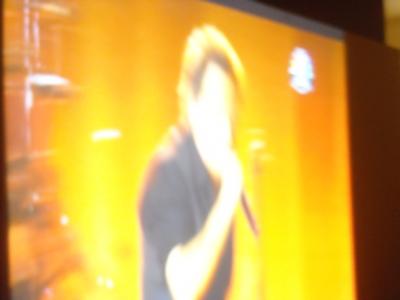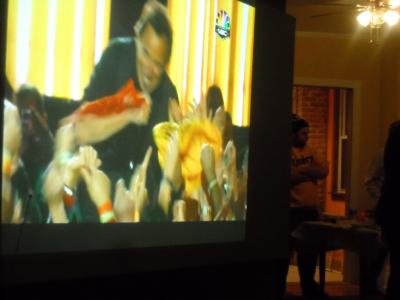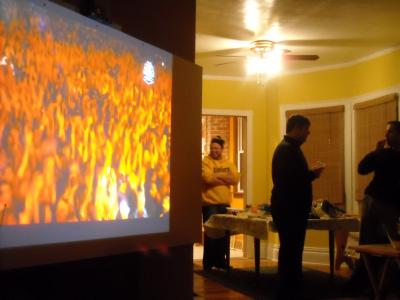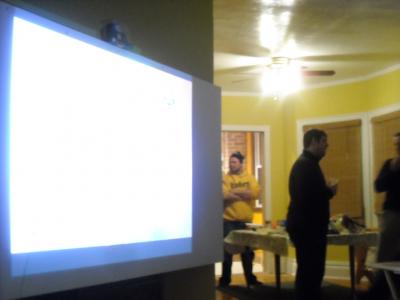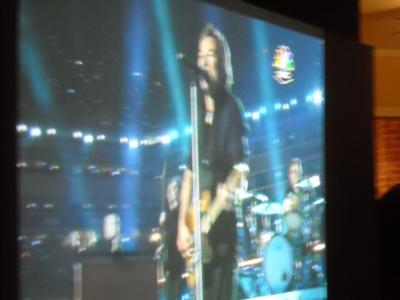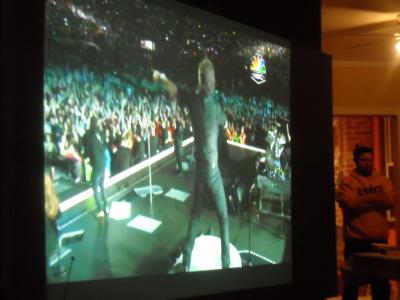 Some more pictures from the game and the activities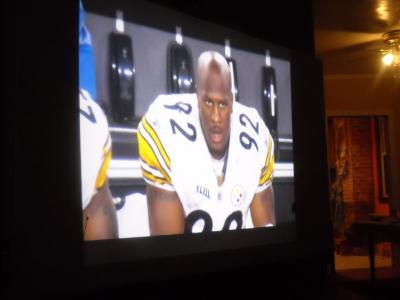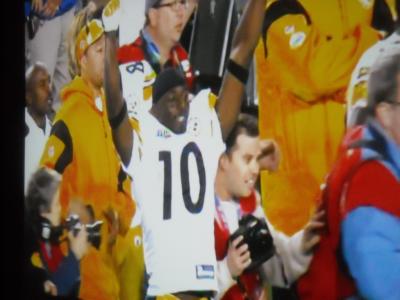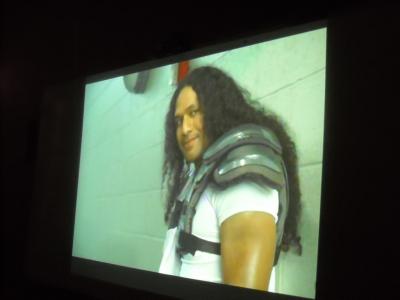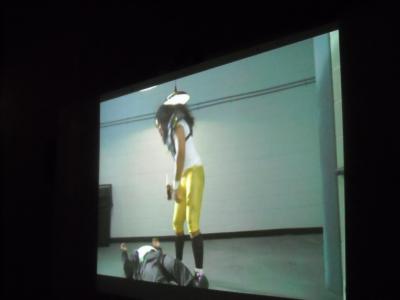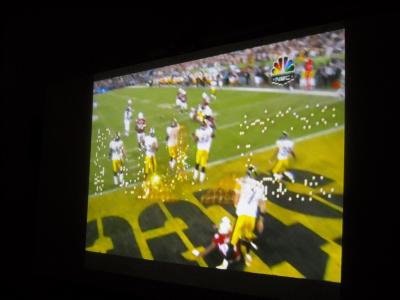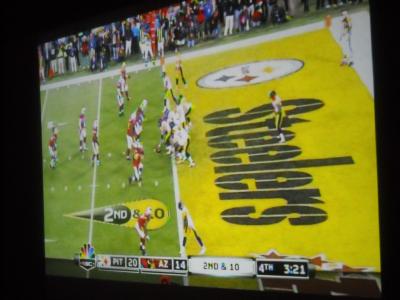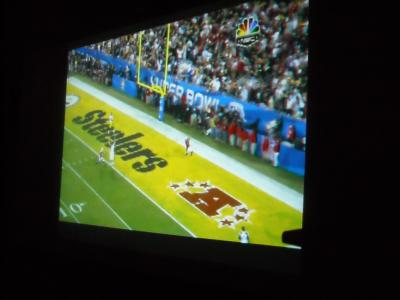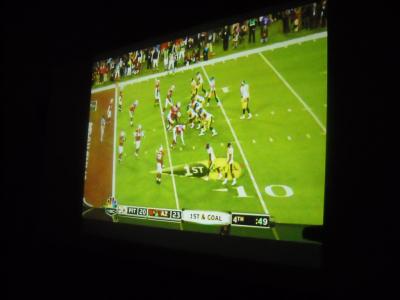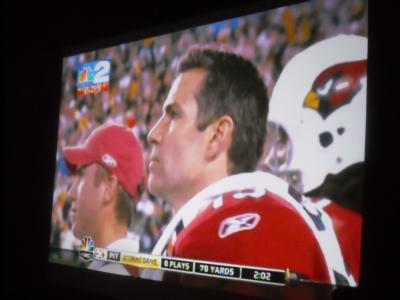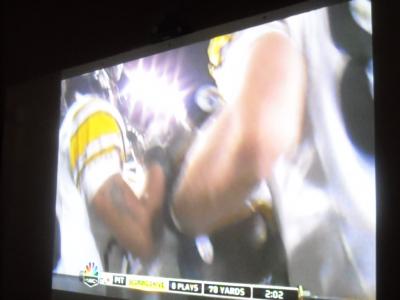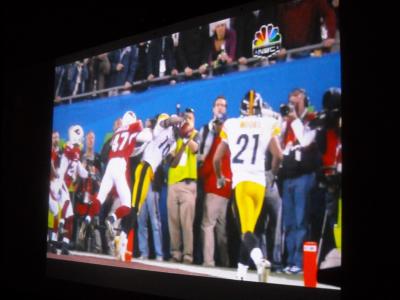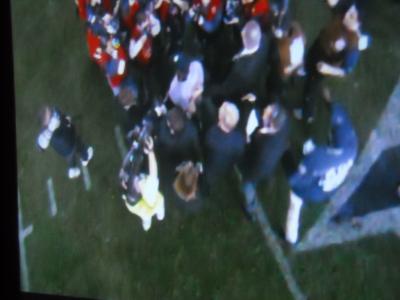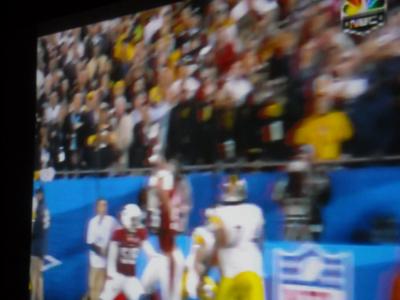 I admit I didn't answer if it was the best Superbowl game ever and I knew I never really could, it would be to hard to do. I know that it was a very good one, and that there where some pretty good ads on. I'm sorry that I don't have a link for people who want to watch them again or watch ones maybe they missed, not sure what my favorite one was. All in all the Superbowl is a great event for many reasons and it was nice to see everyone there and again thanks to Drew and Janelle. Here is the final thing of pictures of the 6 time world champion Steelers.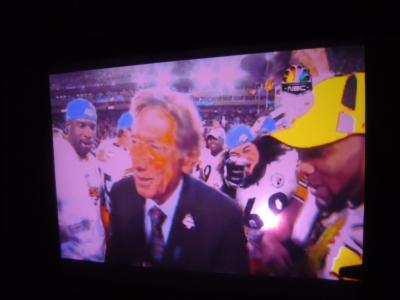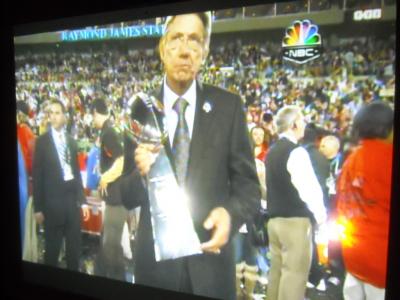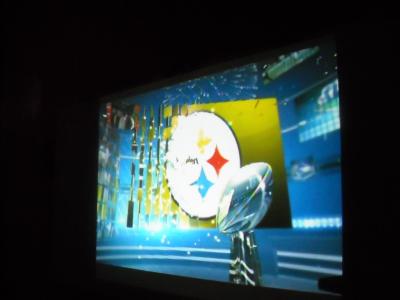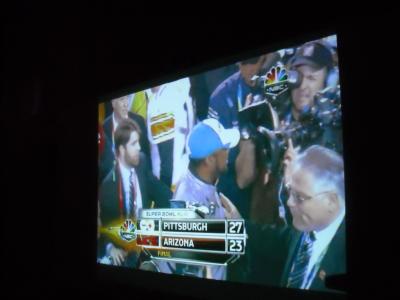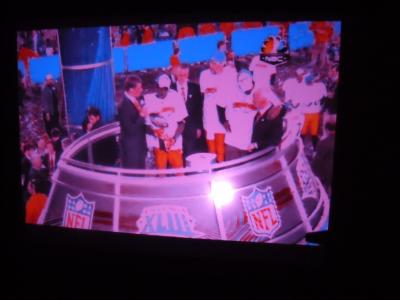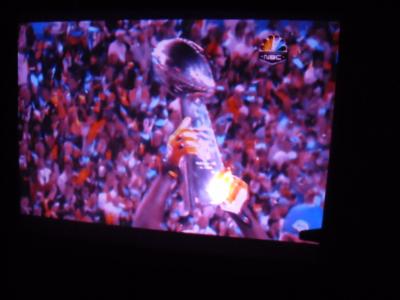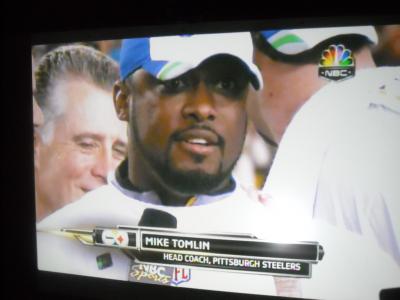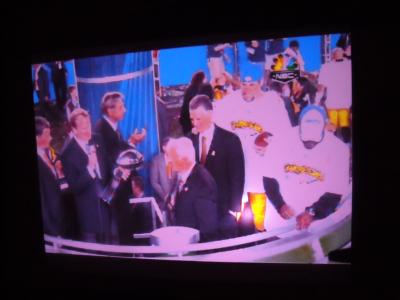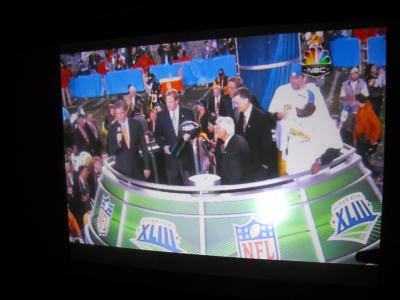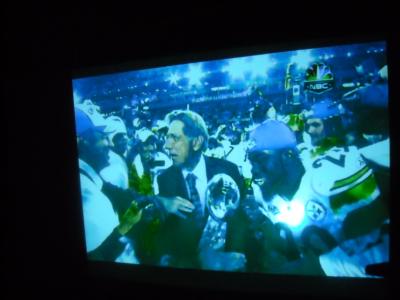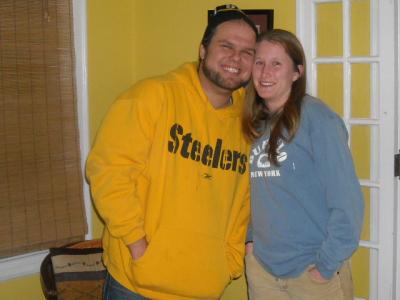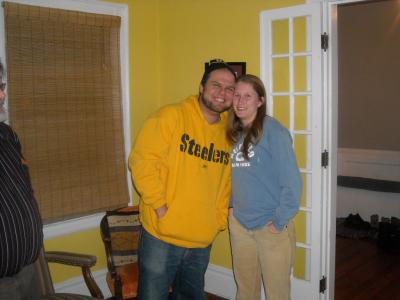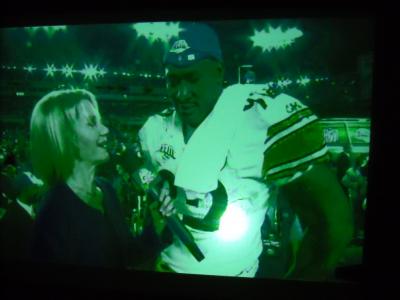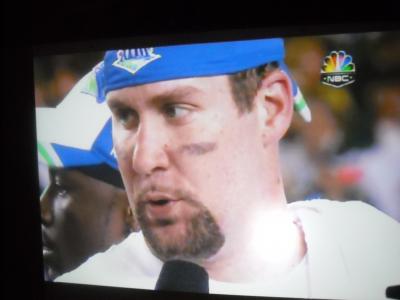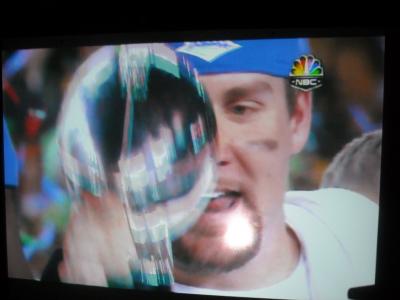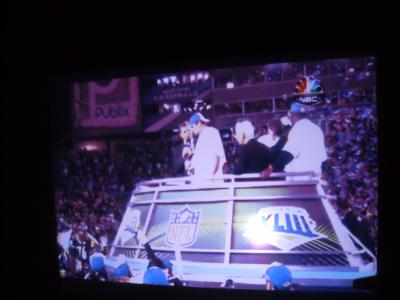 Permalink: http://estrip.org/articles/read/metalpeter/47607/Greatest_Superbowl_Ever_.html
Words: 759
Category: sports
01/24/09 11:23- ID#47507
Super Sports Weekend
I have to admit I'm falling off a little bit. I don't think I'm the only one though. I'm a Football fan and so with the playoffs and the Super Bowl I think a lot of people think this is a no sports weekend. They would be very wrong. On Thursday I watched Bones for two hours and some of LA Ink and Burn Notice started up. But what I forgot and found out last night was that this week of no NFL playoffs is when they have the Winter X-games
. I tried to watch them last night but was just to worn out to make it. By Friday with what I think are long days I get pretty worn out. But I did catch the end of an hour repeated this morning it was Snow Mobile best trick. Levi LaValle attempted a Double Back flip it was Amazing he did land it but didn't ride away so he gets no points it was still fun to watch, he didn't try the trick again he said he wasn't able to try it again but still amazing. To see when more sports are on
. Today they are on from like 3-6PM and then more sports are on tonight and then some on Sunday.
But see that isn't where the sports end. It is also NHL all star weekend
. The all star game is Sunday at around 6 Pm I would like to see some of that even though from what I have heard "Sid The Kid" is hurt and won't play. Tonight at 7pm on VS. is the superskills
contest. I'm not sure what the NHL network is going to show if you have that, it might be something to look into.
I'm sure there are other sports going on but I only cover the ones that I know about and yet there is one more thing going on
The Bandits play away tonight. I Haven't looked into watching it live and was going to try it tonight but with the other sports I think I will try and find out what happens tonight through the news. I'm sure there are people who like to know about other Lacrosse teams or like teams other then the Bandits so for everything NLL
. That just about covers everything I can think of. So hopefully some people now know that the week off during Football there are lots of great sports to watch and remember that next year also. Oh yeah that is right I forgot next year The Pro Bowl will be before the super bowl and not on the Island. I get that they are trying to make the game mean something and not just be a fun trip. But the problem is that no one who is Playing in the super bowl will want to play in it. If you are in the playoffs and your team loses do you really want to travel someplace. Not to mention where would you have and would in be a distraction if the field is being used by a team in the playoffs or super bowl?
Permalink: http://estrip.org/articles/read/metalpeter/47507/Super_Sports_Weekend.html
Words: 559
Category: sports
01/10/09 03:19- ID#47354
why do you like the teams you do?
I have been meaning to write this blog for like a long time hopefully it comes out ok. I thought today with NFL playoff football starting in about an hour Yes the pregame starts at 3:30 PM. I want to watch it cause I never see the CBS guys cause I watch the fox guys. I like Howie Long (sounds like he should be a porn star when I see it written out) and CBS since Jim Nantz left the pregame it just hasn't been the same the fox guys seem to have more fun. So anyways today would be a good time to talk about what teams I like and how it makes no sense and maybe this is how other people like in sports.
NFL: In the NFL there are 5 teams I have all ways liked. The first one is the Redskins. Not sure why I liked them but Gibbs was a great coach and a great team, Maybe it had to do with how those red Helmets and Yellow bars looked so scary not sure. Besides they won 3 Super Bowls with 3 Different QB's and if I remember right wasn't Doug Williams a Black QB before having a Black QB was Cool. The Raiders I know why I like them. They are the team from across from where I was Born. Not to mention the Silver and Black and be committed to Excellence then if that wasn't enough you have the fans in the words of Mike aka
(e:Vincent)
"being a Raiders fan is a way of life" and when he said that it is pretty true. Plus they had a couple of my Favorite Players Howie Long, and Marcus Allen oh yeah How could I forget (going to fuck up the spelling for sure) Lial Alssedo (to bad he took all kinds of things that caused him to be get really messed up) he was a wild man. Since it was the place of my Birth you had the Gold and Red 49ers. Even if you didn't like them how could you Not with Jerry Rice (I don't care what anyone says bets WR ever to play in the NFL). It wasn't just about what he did on the field it was how he carried him self with class and style and acted like he got a touch down before. On top of being a true professional he also worked hard first one to practice and last one to leave the field. Like a lot of people I like the Bills because they are from the city that I live in and I would call them my #1 team. If all 5 of my teams where on and I could only watch one the Bills are who I would watch (I assume that wouldn't change). See these other teams I like but I don't follow them but how could you really would I get 3 TV in the same room and watch all the games.
Not being able to Follow all the games brings me to the 5th team for any of those people reading and paying attention. This is also where I jump into where things get strange. From when ever I started watching sports I have always liked the steelers. I can't remember when I started watching them Maybe when Bubby Brister was the QB or was it before that I don't remember but I have always liked them. Other then Buffalo Pittsburgh is the only city that I like multiple teams from. Yes I'm also a Penguins fan. Again this a thing where I watch them if they play the sabres or know they are on but I not ordering the NHL package to see them. The logical reason would be to think ok I like Pittsburgh but that doesn't make sense. The reason is I have never been there, I was close once at some College where you could see a bridge that I was told went there but you couldn't see the city at all. I also Have never liked the Pirates. This includes when they were the Parent team to the Buffalo Bisons. Even when the had Barry Bonds and Bobby Bonilla I didn't like them. What makes things odder is there was this NHL debate is Lemiux or Gretzky better I was always a #99 fan myself. But maybe the reason I didn't like the Pirates was for some reason I was a Blue Jays fan.
Well I guess that leads into to Baseball. I admit I like it in person but not on TV, I have watched it but on TV it seems dull. I think that has to do with if you go to a game live you learn what it is like live so on TV it is weird. Buffalo never had a Major league team so I guess Liking the Blue Jays makes sense since they are the close and I have gone to games there before. I do remember a bit of going to one as a kid when the field was on the CNE Grounds. I used to be a Yankee fan, I liked the A's kinda and I used to be a Mets fan. Yes I used to like the New York Metropolitions I was a big fan and when I collected cards All I wanted was Mets and Yankees. Dwight before he was doc and Strawberry where awesome to name just a couple. But after they left I kinda didn't care any more, I think that had more to do with not really being into baseball. That being said going to NYC to see either of those teams would be awesome.
I forgot to Mention something in Football and this happens in sports. Sometimes you will like a Team not because you like them but because of Players they have maybe that was part of why I liked certain baseball teams. It is for sure why I liked the Chicago Bears. One word and you sports fans now who I mean "Peyton" no not manning Walter Payton. As much as I liked Marcus Allen he still came in 2nd to Peyton. I could be wrong maybe it was that he had a lot of talent around him, but no one was as good as Peyton and none of these RBs in the league are as good as him. Yes there are some guys who can run and catch and have more talent but in terms of just running the Ball he was the best or maybe my favorite. That brings me to The Packers. I'm not a fan of theirs but I liked Reggie White (like two other people I mentioned allready he died way to young) and Bret Farve and before him "The Magic Man" nicknamed for how his last name got miss said all the time. So I would watch to see how he did when the games where on. On a personal note what happened this year with him not playing for The Packers and then going to the Jets was just so wrong and I blame him and the Packers it never should have happened he should have played one more year and Rogers could play next year.
I'm sure there are all kinds of reasons why people like certain teams. The thing I wonder about is if you live someplace and then move to a new place and make that home if you will start following and liking those teams. That assumes that the place you move doesn't have a your home team as an enemy then that is different. I haven't done that so I don't know. But there are at least 2
(e:peeps)
on this site who have moved so It would be interesting to get there take. Oh yeah and in Indoor Lacrosse I like the Bandits since they are from Buffalo, but what do I do if San Fran gets a team. One last fact I know the XFL was a big joke to a lot of People, I liked it, I think mistakes where made and a lot of them. But the reason the games today start at around 4pm and 8 is because the XFL thought of it 1st and the NFL liked the Idea. I just hope the Steelers game doesn't go past 8 I need to see all of 24. I feel like there is something I'm forgetting but not sure what so if anyone has made it this far thanks and maybe like leave a comment or something.
Permalink: http://estrip.org/articles/read/metalpeter/47354/why_do_you_like_the_teams_you_do_.html
Words: 1423
Category: sports
11/09/08 10:21- ID#46612
Bills and Sabres
I have recently been a little bit under the weather. Both last night and Friday I tried to sit down and Watch the Sabres, both nights I couldn't make it through the entire game. I'm going to the game on Friday vs. The Blue Jackets, it should be a good time and I hope they win, I don't remember where my seats are. I'm thinking about going to see the new James Bond movie Quantum Of Solace before the game that day. Not sure if I want to eat at the game or some place before. If I had 200 level tickets I'd go to the place there and eat.

Yes I'm a Bills fan. They started out so good and then lost 2 games to people in their division. The game today in New England is a big game for both teams I think who ever wins would be in first place and could be there all alone also. I know the Bills are good enough to win but I wonder if they will play like they are. Based on what my guide on Cable says the second game is the Steelers Vs. The Colts. The last time the Bills and Steelers where both on they both lost and they lost in what I thought was a nasty way to lose. I'm hoping both teams win but we shall see, should be a good day of football.

I hope our teams get it together and start winning cause I would really like to see the sabres win when I go see them, and this is a win the Bills really need, not sure how the Steelers are doing but it would be nice to see them win also.

Permalink: http://estrip.org/articles/read/metalpeter/46612/Bills_and_Sabres.html
Words: 287
Category: sports
10/21/08 07:07- ID#46237
No more Elite XC it looks like
Well I was going to post about something else but once I saw this story it looks like EliteXC is no more and going out of Business. I wonder if Gina Carano will find some place else to fight. I like to see women fight, plus when they are hot it is an added bonus here is the story.
Elite XC down for the count
By Dave Meltzer, Yahoo! Sports


More MMA Videos More From Dave MeltzerKoscheck unafraid of uphill climb Oct 20, 2008 Vera set for crucial test against Jardine Oct 17, 2008
Elite XC, which produced seven of the 10 most-watched MMA matches in U.S. history on two CBS specials in recent months, will be closing its doors at the end of the week. This leaves a roster of fighters, including top draws Kimbo Slice and Gina Carano, looking for work in a constricted environment.

Elite XC joins the International Fight League and Bodog Fight as high-profile competitors to the industry leader, the Ultimate Fighting Championship, to fold during the past year.

With deals with CBS and Showtime, the latter a major shareholder, Elite XC had the exposure the other failed challengers lacked, but lost more than $55 million in its two years of operation. Its losses included having a bad television deal in the first year with Showtime, causing them to lose money on every show; losing millions on trying, and failing, to build a website that was designed to be a destination for the MMA community; and purchasing four promotions outright and putting money into a fifth.

One of them, the U.K.-based Cage Rage promotion, set them back $18 million in losses.

"I got a call earlier [Monday] telling me they were shutting down," said Frank Shamrock, who was a television commentator, a main event fighter and a shareholder in the promotion.

Elite XC's two biggest attractions, Slice and Carano, are unlikely to be moving to the sport's highest-profile group. UFC president Dana White has repeatedly said he won't use Slice, who made his reputation as a backyard streetfighter on YouTube videos but is not the caliber of even a mid-level MMA pro. White also has said he's not interested in promoting women's fighting, although Carano's success as a draw may cause him to reconsider. Her match with Kelly Kobold two weeks ago ended up adding more new viewers than any MMA match on television in the U.S.



Several agents for fighters have been in contact all day with the UFC. Some, like welterweight champion Jake Shields, would be welcomed into the promotion.

It had been widely known that due to the losses, and the inability to raise new capital, that the Elite XC would either be sold to Showtime or be forced to fold by the end of the year. Others within the company said bankruptcy papers would be filed.

Kelly Kahl, the CBS senior executive vice president of programming operations who oversaw the three Elite XC events on the station, declined to comment on the situation.

It is not known if CBS will start its own MMA company or strike a deal with one of the two companies left standing, the UFC or Affliction. Affliction was a sponsor and co-promoter of the Oct. 4 show, paying for the Andrei Arlovski-Roy Nelson match. The other active match promotion, Strikeforce, has a late night television deal with NBC, which has had preliminary talks with the company about doing live events.

The Elite XC sale was believed to be close to completion heading into the Oct. 4 show on CBS. The show was a ratings success, beating both Major League Baseball playoff games and both major college football games in the target male 18-49 demographic, but left the brand tainted due to a controversy stemming from the main event.

CBS funded the event because Elite XC didn't have the money to continue while negotiations for the sale continued.

Ken Shamrock, scheduled as the opponent of Slice, got into a money argument with Elite XC officials before the show, and then, to blow off steam, did a training session in which he suffered a cut above his eye that required stitches. When he returned from the hospital, the Florida State Boxing Commission wouldn't allow him to fight.

Seth Petruzelli, a journeyman fighter in a light heavyweight preliminary match, was chosen as the fill-in opponent for the 236-pound Slice, and the scenario couldn't have gone worse, as Slice charged in, Petruzelli threw a jab on one leg and still knocked Slice down, and finished him with punches on the ground in 14 seconds.

While CBS officials were thrilled with the ratings, a controversy over a radio interview done by Petruzelli looks to have foiled the purchase.

"The promoters kind of hinted to me and they gave me the money to stand and trade with him," Petruzelli said two days after the fight on "The Monsters in Orlando" radio show. "They didn't want me to take him down.

"Let's just put it that way. It was worth my while to try and stand up and punch with him."

The next day Petruzelli said that what he meant was that he was offered a bonus for a knockout. Jeremy Lappen the head of operations for Elite XC confirmed Petruzelli got a knockout bonus, believed to be between $20,000 and $30,000 to go along with his $35,000 guarantee and $15,000 win bonus, but not a submission bonus.

A media outcry followed, with accusations a company official tried to manipulate the fight in favor of Slice, even though it backfired, leading to an investigation by the Florida Department of Business and Professional Regulations. The question was whether Petruzelli was offered a bonus to not take Slice down, which would be illegal, as opposed to a knockout bonus, which is legal and not uncommon.

With the investigation started, Showtime pulled out of negotiations and people inside the company were being told all day that Elite XC was shutting down.

Keith Kizer, executive director of the Nevada State Athletic Commission, said Monday that he had not received word that the next show, scheduled for Nov. 8, in Reno, Nev., had been canceled.

But the website Graciefighter.com, which represents Cesar Gracie, the manager of Nick Diaz, who was scheduled to fight next month, wrote Monday night, "We are confirming that Elite XC has folded. What this means for our fans and supporters is that there will not be a Nick Diaz vs. Eddie Alvarez fight on Nov. 8."

Oh Yeah and I keep forgetting to post this one post I thought of about gay sterotypes it would be comedy about why you could consider me gay or not gay but I need time to think about it again when it is posted remember it is comedy and don't get mad ok.
Permalink: http://estrip.org/articles/read/metalpeter/46237/No_more_Elite_XC_it_looks_like.html
Words: 1147
<-- Earlier Entries
Author Info
Category Cloud
My Fav Posts
This user has zero favorite blogs selected ;(