James's Journal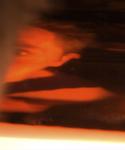 My Podcast Link
05/03/2010 13:44 #51497
70 and foggy is apocalyptic weather.
04/30/2010 10:12 #51477
Electron Boy save Seattle!
04/09/2010 13:02 #51356
METAL!
This is the most METAL metal band to grace Odin's hall.

Hevisaurus is a an all-dinosaur metal band you could take your kids to see. You may also bring your Furry friends.



ROAWRRR!

03/24/2010 15:36 #51258
Dead Puppy crosspost
I was whistling this song all day so I decided to listen to it. And, oh sweet god, adorable youtube video of sleeping/dead puppies!