Category: animals
12/27/05 07:25- ID#27547
Sugar Gliders
We have a new pets in the house, sugar gliders. Or, if you prefer,
Australian flying Squirrel
. We have two, a boy and a girl. They don't have names yet, but i'm leaning towards Klaus. What do you think? They are extremely cool. Most of the day they lay around in a pouch i have tied around my neck (they are marsupials, so this is natural for them), but when they wake up and want to come out to play they're off the wall. I mean that literally. Many more pics of theses cute critters to come.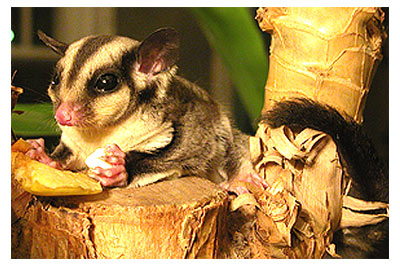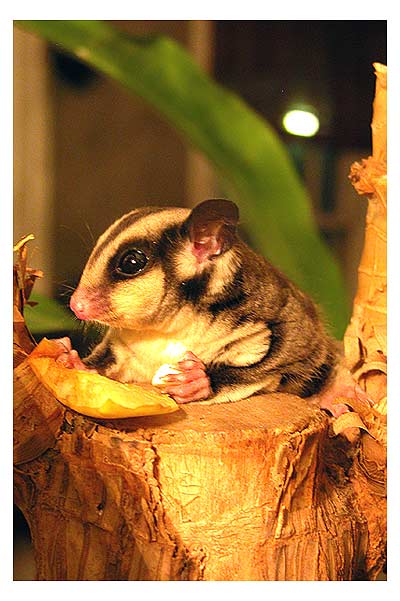 Permalink: http://estrip.org/articles/read/matthew/27547/Sugar_Gliders.html
Words: 110
Category: animals
12/13/05 04:24- ID#27543
New Bird
I saw a bird at my feeder that I've never seen come to it before! Very exciting.
presenting the White-Breasted Nuthatch...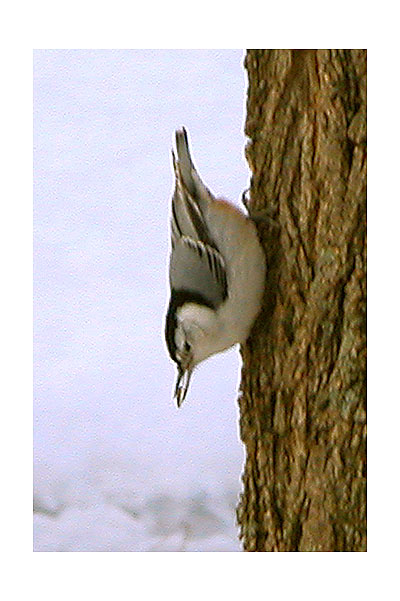 And thanks to everyone for the nice comments. i appreciate them.
My new schedule is very much too my liking. It gives me time to work a bunch of projects I've been wanting to get done.
Permalink: http://estrip.org/articles/read/matthew/27543/New_Bird.html
Words: 60
Category: animals
12/12/05 05:04- ID#27542
Red and Green
Something green...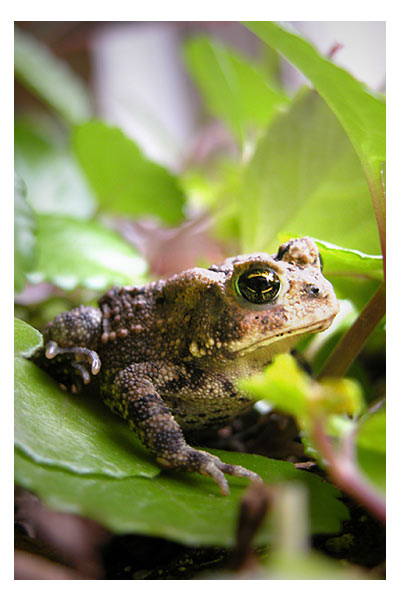 remember that tadpole i saved in he spring? Probably not, but that little guy grew into this big guy! I wish it was warm spring again so i could drop him off home.
and Something Red...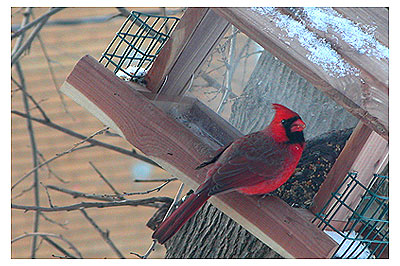 the birds have been coming double time since the snow hass covered the ground.
This is a Northern Cardinal (male)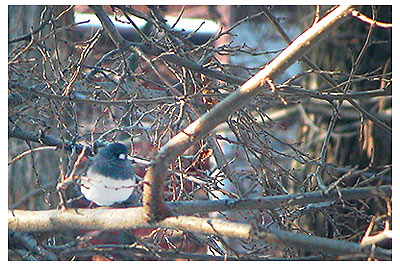 here is a Dark eyed Junco
Permalink: http://estrip.org/articles/read/matthew/27542/Red_and_Green.html
Words: 76
Category: animals
12/02/05 05:46- ID#27539
Squirrel
[inlink]matthew,673[/inlink] , who could stay mad at a face like that?!?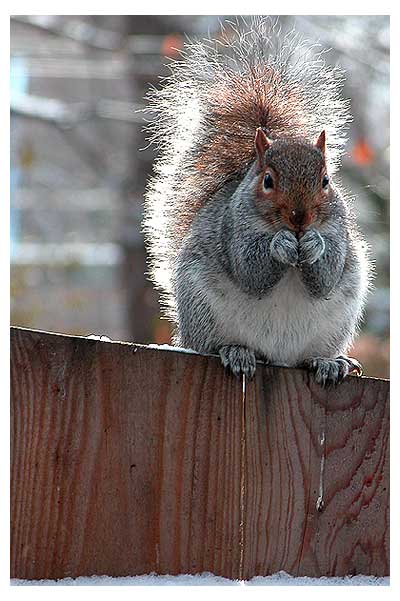 I call 'em stringer!
Permalink: http://estrip.org/articles/read/matthew/27539/Squirrel.html
Words: 19
Category: animals
12/01/05 01:44- ID#27538
New Bird Feeder
I have about 15 cardinals living in my backyard. Cardinals are big birds, they generally eat off the ground because their legs bend differently than perching birds. My old feeders couldn't support them. This brought me to buying a whole new feeder. A big one. The cardinals love it, so do the chickadees. The sparrows could care less, they are happy with the old model. This brings me to my point; today i noticed the squirrels have caught notice of it. This means there will soon be no more food for the birds. Squirrels are hogs! They will eat it all.
I planned for this, i hung the feeder on thin twine from the branch of a tree and connected the other end of the string to the fence for easy refilling. I didn't think the squirrels would jump so far to get the food. I was wrong. Damn you cute furry squirrel! You've won this time!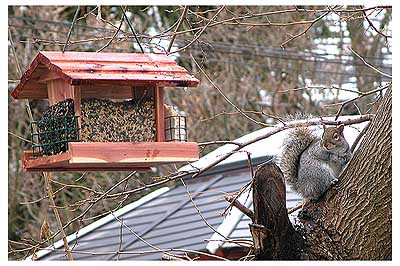 "Hmmmm...i wonder if i jump...?"
"Score!"
Permalink: http://estrip.org/articles/read/matthew/27538/New_Bird_Feeder.html
Words: 168
Category: animals
11/29/05 07:53- ID#27537
New Home for Anemone
I upgraded my saltwater fish tank to a larger size abut 2 months ago. Everything seems to be well adjusted to it's new environment. Everyone except the bubble anemone. He's been moving around the tank non-stop! I know this usually means the anemone is not getting what it wants. Whether it's more light, or more shrimpy foods. He seems to have everything he wants though; Food, light, space, a clownfish. The maroon clownfish is really unhappy with its symbiont's travelling. As soon as the anemone picks up it's foot, the clown fish will try to hold the anemone down with it's mouth. it's very interesting to watch (maybe not to anyone elses but me). Now, the anemone has settled on a space. It's on the back glass wall by the filter. A most unusual place for an anemone. Oh well. I'm sure it won't last too long before he wants a new spot. Hopefully he'll find one soon so all of our nerves can be settled!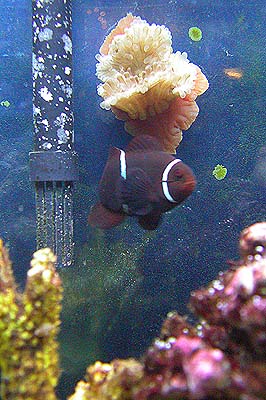 front view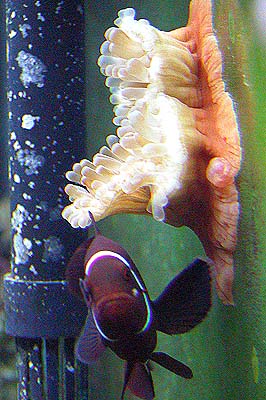 side view/side note: My clown fish has developed a beauty mark, it's really a scar from an old injury (the angelfish and the clownfish took a while before they considered each other friends). This has prompted me to naming the maroon clownfish Marilyn!

P.S. do i look stoned in my new userpic or what?!? hmmm, maybe i'll look for a new one.
Permalink: http://estrip.org/articles/read/matthew/27537/New_Home_for_Anemone.html
Words: 239
Category: animals
10/01/05 09:55- ID#27506
New Family Member
A new member of the tank gang moved in today. She's a centropyge bicolor, and what a beauty. The clown isn't too happy, he's not the biggest fish in the tank anymore. i think it will help with his ego issues.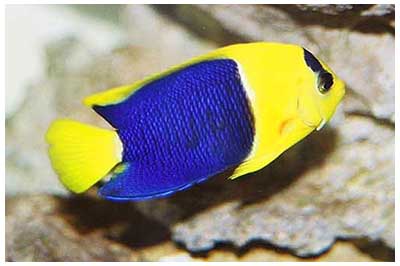 Permalink: http://estrip.org/articles/read/matthew/27506/New_Family_Member.html
Words: 45
Category: animals
09/23/05 10:47- ID#27501
saltwater pics
here they are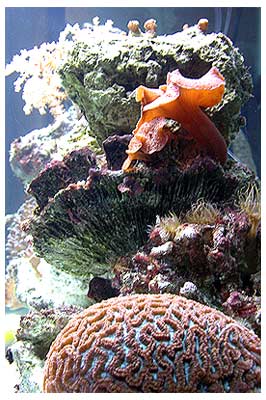 sideview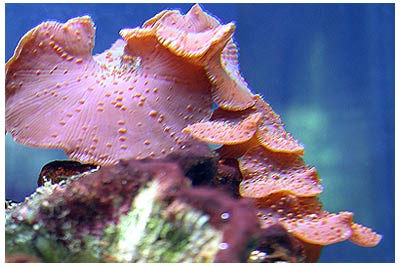 coral mushrooms
Permalink: http://estrip.org/articles/read/matthew/27501/saltwater_pics.html
Words: 10
Category: animals
09/20/05 05:16- ID#27498
New Fish Tank
I upgraded the saltwater aquarium. It was a 29 gallon tank, now i have a 50 gallon! That's 21 more gallons of salty water for my buddies with fins to swim around in. They should be happy. It's such a pain in the ass transferring fish and corals and anemones and shrimps and crabs into a new aquarium, it took the whole day to do. The water still needs to cycle and acclimate before new fish are put in. Here is the tank in progress...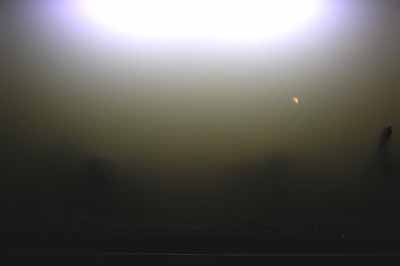 Hour 1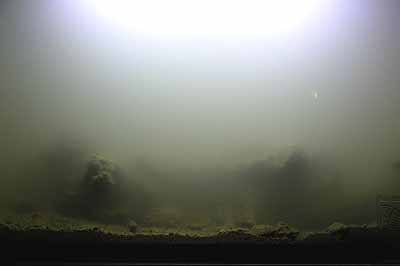 Hour 2.5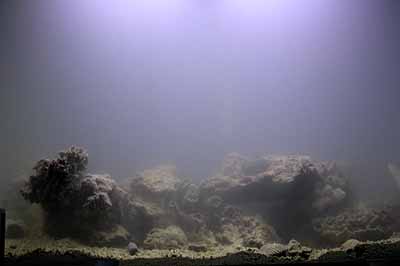 Hour 4.5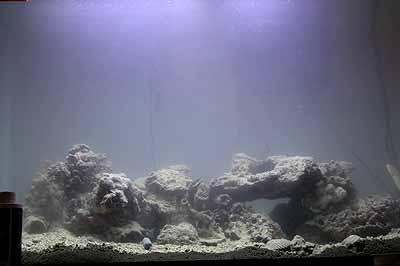 Hour 6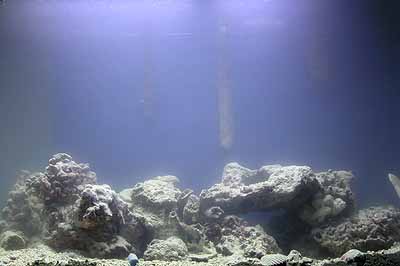 Hour 7.5

I'll post some shots when the fish are in the tank and the water is completely clear again.
Permalink: http://estrip.org/articles/read/matthew/27498/New_Fish_Tank.html
Words: 119
Category: animals
09/10/05 02:12- ID#27490
Animal Farm
The animals keep coming. My backyard has become a zoo, well-not a zoo...more of a local wildlife refuge.Bunnies, squirrels, birds, you name it. If it can live in the city then it's living in my back yard. I couldn't be more happy. My neighbors on the other hand are a little upset. If you feed them, they will come!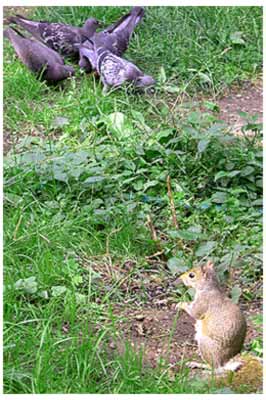 it was either the squirrels or the piegons, but someone found my hidden bag of food and decided to gorge themselves on seed!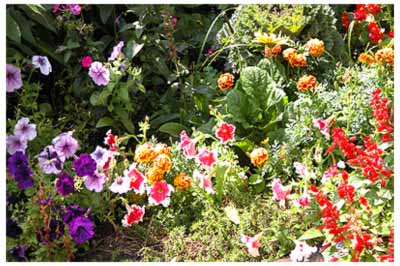 or maybe it's
(e:terry)
and I's beautiful garden that attracts them. I need to post some good picks of this years greenery before the fall buries it.
Permalink: http://estrip.org/articles/read/matthew/27490/Animal_Farm.html
Words: 117
<-- Earlier Entries
Author Info
Category Cloud
More Entries
My Fav Posts
This user has zero favorite blogs selected ;(