Category: food
02/07/10 07:59 - 20ºF - ID#50986
Brunch at Left Bank last Sunday
Brunch last weekend at Left Bank was soooooo good. The pictures don't quite do it justice. And of course you can't hear the jazz duo playing great music in the background.
Hot coffee, spicy Bloody Mary, shrimp bisque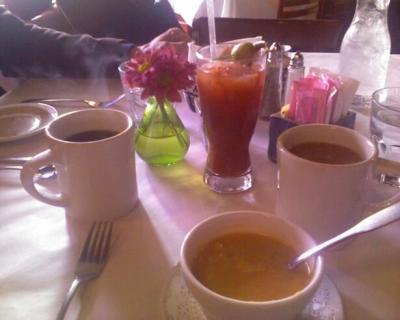 Breakfast bruschetta (w/egg, sausage, and cheese; foreground)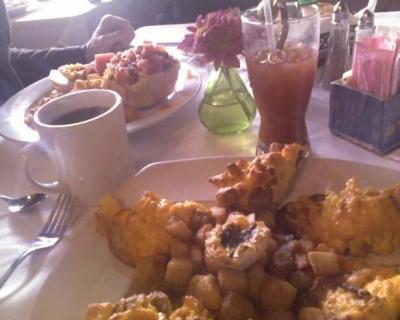 Breakfast tortilla bowl (egg, chorizo, beans, salsa, with homefries)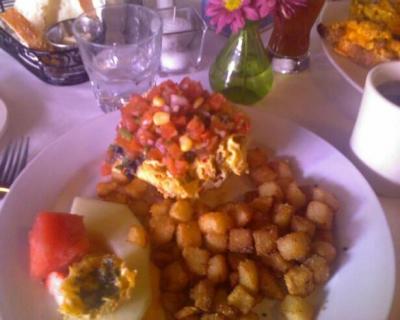 This morning's homemade breakfast wasn't bad, but just couldn't measure up. Wish we could afford Left Bank every Sunday...
Permalink: http://estrip.org/articles/read/chico/50986/Brunch_at_Left_Bank_last_Sunday.html
Words: 80
<-- Earlier Entries
Author Info
Date Cloud
My Fav Posts
This user has zero favorite blogs selected ;(